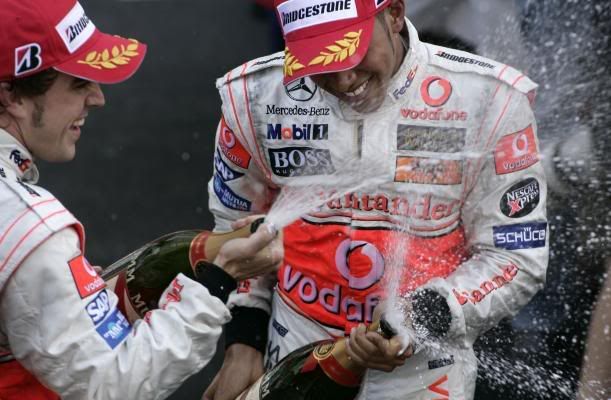 The Vodafone McLaren Mercedes team has at all times stated that the team did not breach the International Sporting Code at the 2007 Monaco Grand Prix, and as a result is pleased that the FIA, following an extremely efficient, professional and thorough investigation, has confirmed that the team's actions were entirely legitimate.
Press comments following the Grand Prix focussed on two issues; the fuel strategy and the allegation that the drivers were not allowed to race each other. The FIA investigation shows that these criticisms were not justified.
Ron Dennis, Chairman and CEO, McLaren Group said: "The entire team was understandably disappointed that outstanding drives from both Fernando and Lewis resulting in a great one-two victory and McLaren's 150th win was temporarily tarnished. The efficient intervention and subsequent inquiry of the FIA into the allegations of the last three days has removed any doubt about the manner in which the team ran its cars during the 2007 Monaco Grand Prix. The team, Fernando and Lewis, who currently are leading both World Championships can now concentrate on the Canadian Grand Prix."
News and photo used with permission of McLaren.com, no reuse for any reason.
Formula 1
mclaren
alonso
f1
motorsports
news