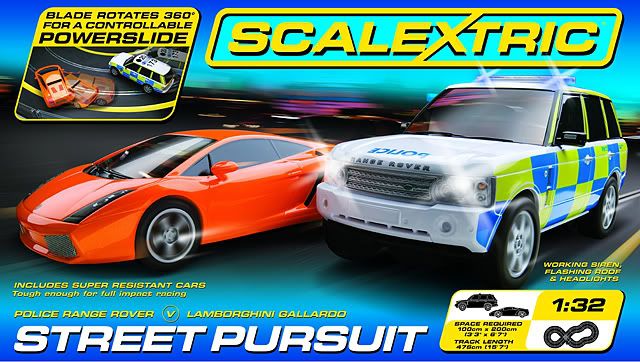 A clarificaton from Scalextric:

There are two chassis' for each of the Range Rover and Lamborghini cars, as follows:

Set Street Pursuit: Essentially, think 'NOT DIGITAL'! The chassis' of the set cars are not Digital Plug Ready. Though the Range Rover does have the posts/hole to take a retro-fit chip (not that Hornby Hobbies is suggesting that the car should be converted to digital - this is a customer choice), the Lamborghini doesn't have any digital provision. 'Drift' cars should not be used as digital cars.

Solo cars: Both Range Rover and Lamborghini Gallardo are both DPR cars with standard guide blades. These can be used as digital cars on digital layouts.
Thanks to Scalextric for the news.
DaveK