Bathed in the blue neon lights the Nissan slipped past the trendy club....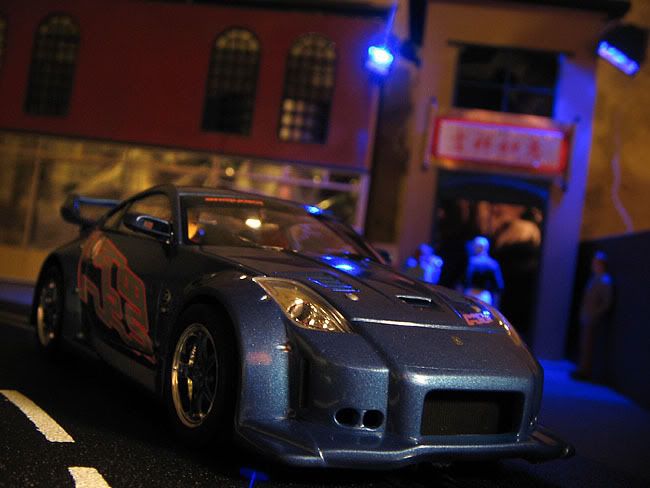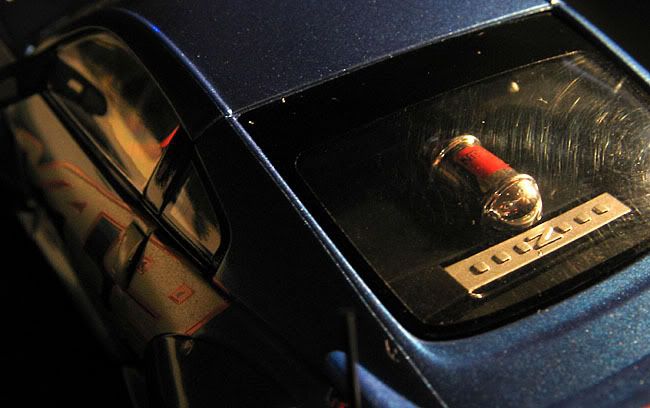 ...a new nitrous bottle on display in the back dash gave fair warning that this ride was no one to mess with.
Cosmetics....the latest Nissan 350Z is all about the look of the car. A bright blue/silver/orange paint job really makes this car look completely different from the recent Fast & Furious Nissan Tuner. The first Nissan featured a flat gray/black paint job, this latest tuner Carrera has chosen a very different direction. The blue car's details are almost easier to see than with the first tuner Nissan. In the latest car the hood details really jump out at you.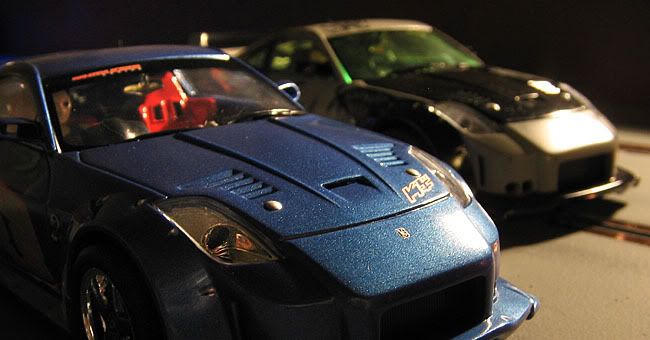 The first tuner, the body panels were the first thing that you saw. The blue car is a slightly more "accessable" car because of the slightly more toned down graphics. This car is a very pleasing shade of blue with metal flake to catch the light.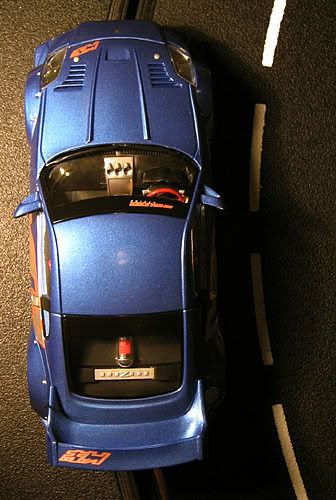 The color that does grab the attention is the coral detail spread around the body. The detail printing, while a bit spartan by race car standards, is crisp and well done. Here a Nissan badge is seen on the side of the car, very clean, very simple detail but it's perfectly executed.
The wheels stand out on this car much more so than the first tuner... which is good news since this wheel design is well done.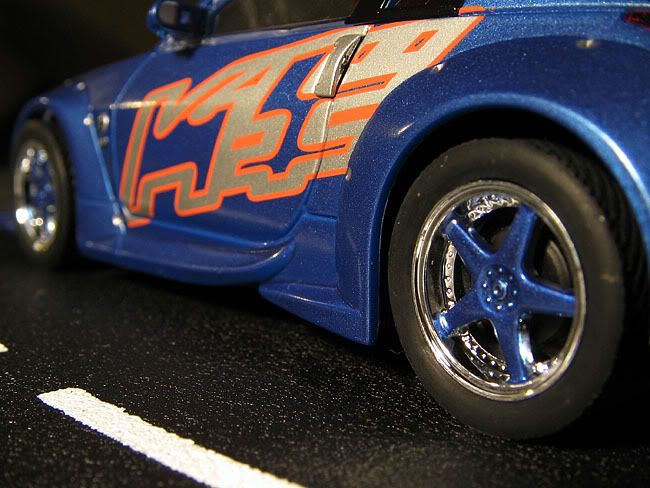 Moving inside the car you can see the facial sculpting on the drive is more detailed than some models, the painting on the eyes is a bit...um...large!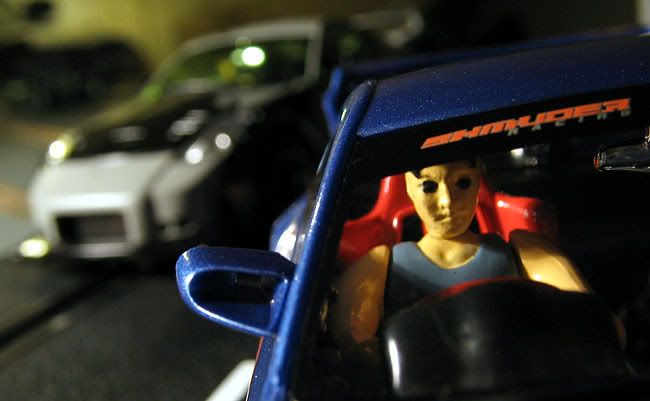 Under the car...the usual dual magnet with sliding front magnet and fixed rear magnet.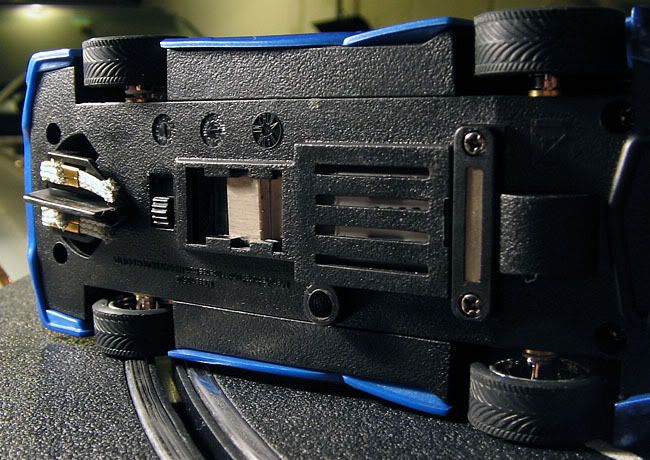 And how well does that magnet system work to stick the car to the track?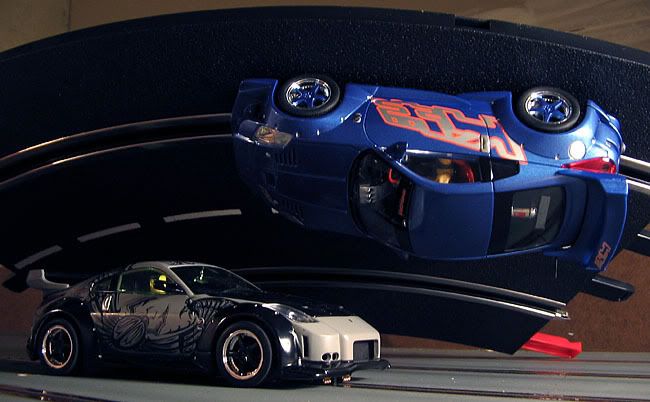 Carrera's tried and true E200 and standard gearing are in place to make sure this car car rocket around the track as a brisk pace. Around the 17-foot Fast & Furious set track I managed to get times down to a speedy (but not blistering) 2.1 seconds fastest lap time. I tried the magnet in both the forward position and the rear position by sliding it back-and-forth...I saw no real change in lap times. The car was quick, fast enough for a street car...but where's the button for that nitrous bottle anyway?