Spirit
has now gotten a US distributor! So rejoice Spirit fans, now you'll be able to get the Spirit cars you love much more easily.
Starting next week Cal Kimrey of Kimrey Enterprises in Greenboro North Carolina will start sending out mailings and will be working hard to sell these high quality racers here in the US! He's now on a tour around the US showing off the new Spirit cars at slot shops... I talked with him last night and he's confident that once people see the cars they'll be sold on their quality.
On a related note, I have the "official" photos of the Peugot 406's that will be available in December.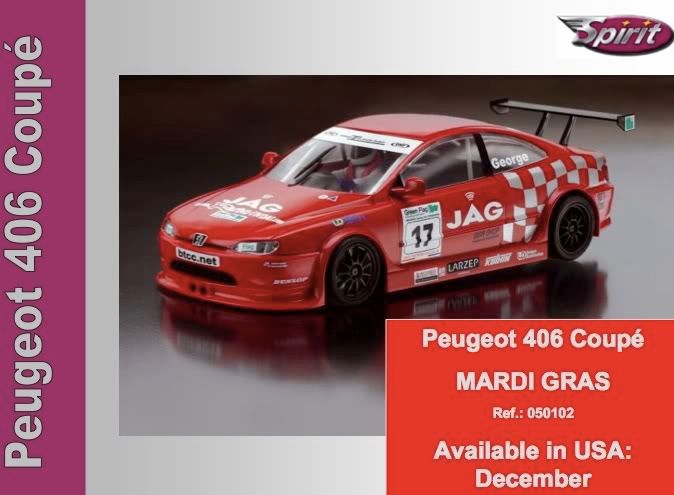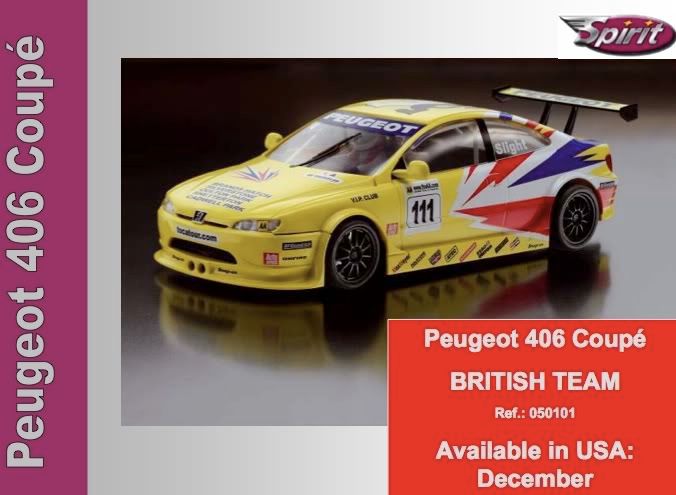 DaveK
Publisher, Slot Car News