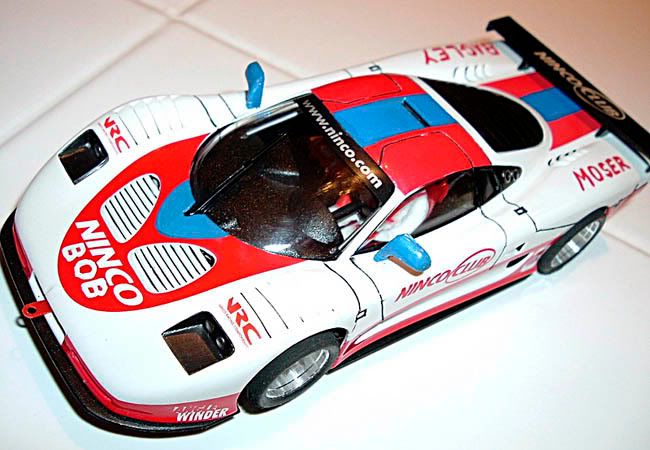 From the Ninco press room...
"This is the car that Team USA will run in the NINCO World Cup December 2-3.
It has Kurt Moser's name on the left rear, George Bagley's on the right and Bob on the front. (No, I had nothing to do with the design of the car). Kurt was in charge of the design.
It will have small American Flags as well.....
Sorry, but the setup will have to remain top secret until next week."
This is a cool race and I'll add my voices to all those wishing Kurt, Bob and George good luck when they travel to Italy to do battle with the world's best racers.
I'd love to see Ninco sponsor more US racing and I hope this race is an annual event.
DaveK
Publisher, Slot Car News