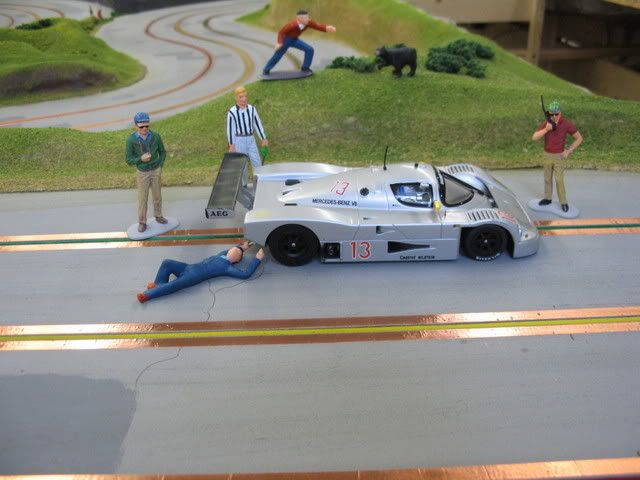 The winning Sauber Slot It from Rob Livingston.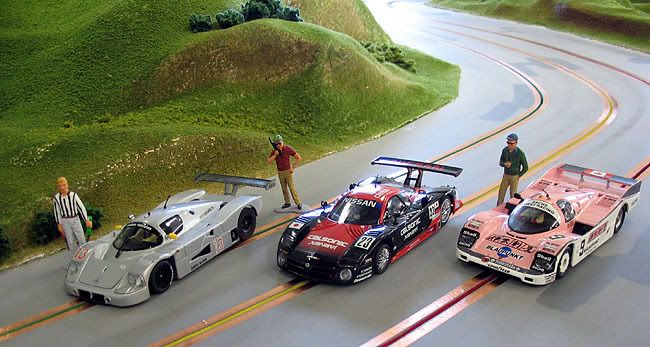 The top three finishing cars.
The specifics:
1. Robert Livingston-57 laps
2. B52RN-56 laps
Terry Noe 56 laps
3. Wet Coast Racer-55 laps
4. Super2NR-54 laps
5. TR3- 52 laps
(Saleen Pete-52 laps )
6. Fangio-51 laps
7. DaveK-50 laps
8. PeteN95-50 laps
9. Recklessracer-49 laps
The Porsche 956's and one 962. From left to right: Rothmans 956-Terry Noe, Racecar 956-PeteN95, Spirit of America 956-TR3, Swatch 956-Super2NR, #80 SlotCar News 956-Dave Kennedy, Blaupunkt 962-Wet Coast Racer(3rd place in the Shootout).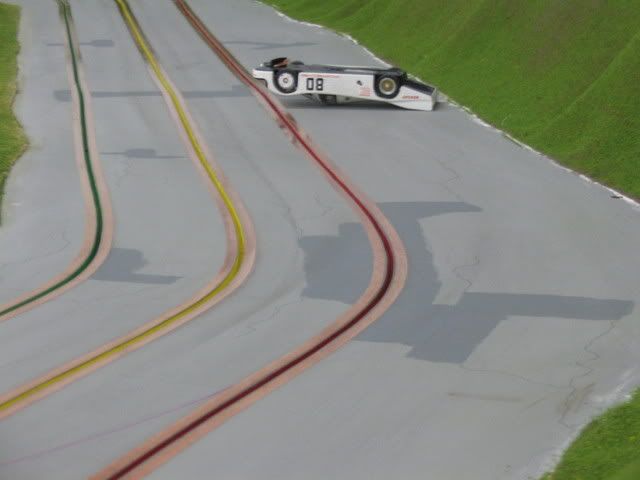 My entry...on its roof. The seventh place finishing car.
And if I'm not mistaken Terry may even update his blog with the results?!?