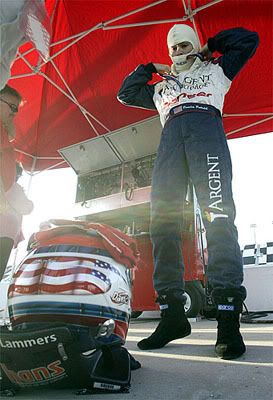 DENVER, N.C. - Howard Motorsports, which had entered Danica Patrick to drive both its No. 2 Crawford Composites Inc. Pontiac Crawford and the No. 20 Crawford Race Cars LLC Pontiac Crawford alongside co-drivers Andy Wallace and Butch Leitzinger in next week's test sessions at Daytona International Speedway in preparation for the 2007 Rolex 24 At Daytona, has withdrawn Patrick from the entries. Rick Howard, President of Howard Motorsports, issued the following statement.
"
Howard Motorsports was recently informed that Danica Patrick is not available to participate in the upcoming test at Daytona International Speedway due to unforeseen circumstances.
Prior to filing the entries, the team had every assurance that Danica would participate, and based on conversations between Danica and members of Howard Motorsports, Danica was excited about joining the team once again after making her Rolex 24 At Daytona in the team's No. 2 Callaway Golf Pontiac Crawford earlier this year. Unfortunately, entities outside of Danica and the Howard Motorsports team have determined that she cannot participate in the test."
"We are disappointed to say the least, as we truly enjoy working with Danica and her family. The entire Howard Motorsports organization was looking forward to having her as part of an extremely strong driver lineup in our cars. The team will forge ahead with Andy Wallace and Butch Leitzinger for the test. Butch and Andy are both three-time overall winners of the Rolex 24 At Daytona, and we have no question that they will give our team a great opportunity to challenge for the overall victory once again in 2007."

Grand Am content is used with permission here on SCNews, no reuse without the permission of the Grand American Series.