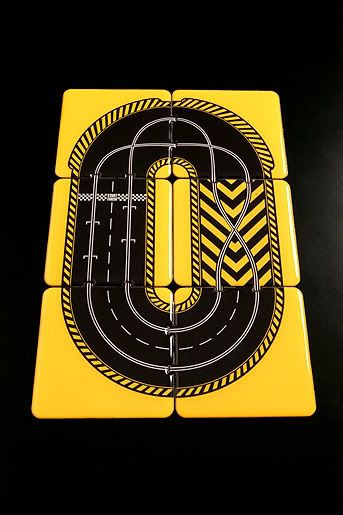 Supermandolini's
"Golden Track"
is the most unique set of coasters I've ever seen...
It's a slot track, sort of.
From their website:
Clear your head, focus on those rails and hold that glass steady. On your marks... Get set... GO!!! These drive down memory lane coasters can link with each other forming a slot car race track.
• 9 x 9cm coasters
• set of 6
• vinyl top
• gloss finish
• foam base