Slotters note:
The following story is about Scott Maxwell, who not only is a distinguished driver, but owner of MiniGrid in Toronto...he's a slot car guy!!!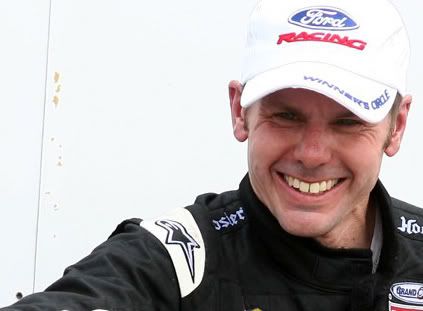 DAYTONA BEACH, Fla. (June 11, 2008) – Scott Maxwell gave his hometown crowd at Mosport International Raceway something to cheer about in 2007 when he and co-driver Joe Foster took the No. 55 Hyper Sport Ford Mustang GT to the team's only Grand-Am KONI Challenge Series Grand Sport victory of the season.
And the Toronto native Maxwell is looking to make it two straight for him and Foster and three consecutive for Mustangs in Saturday's two-and-a-half hour race, which begins at 1 p.m., at the 2.459-mile, 10-turn track in Bowmanville, Ontario, Canada, the third round on the 2008 KONI Challenge schedule. The pair currently has 35 points – 28 points behind leaders Craig Stanton, Jep Thornton and Jeff Segal – after competing at Daytona International Speedway and Lime Rock Park .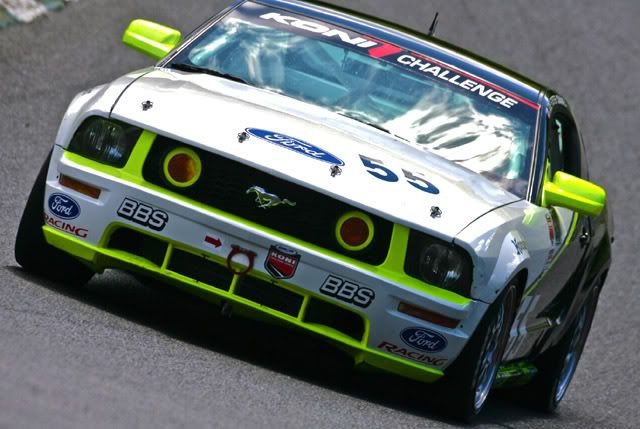 After finishing second in January's Fresh From Florida 200 at Daytona, Maxwell and Foster came to Lime Rock trying to take the point lead away from Stanton . While running fourth, however, Foster was involved in contact with another Mustang, breaking the No. 55 car's left front suspension. After a half hour of repairs, Maxwell returned to the track, but came away with a 28th-place finish.
Maxwell passed fellow Canadian David Empringham on Lap 81 of 95 at Mosport last year, and led 37 laps of the event. Like any driver returning to their hometown track, he is ready.
"Lime Rock was a bit of a setback for us," Maxwell said, "but we're hoping to do well again at Mosport. We have a good setup, and it's my hometown track, so obviously I'm excited to be there. It's my favorite race of the year, and we're looking forward to doing well again."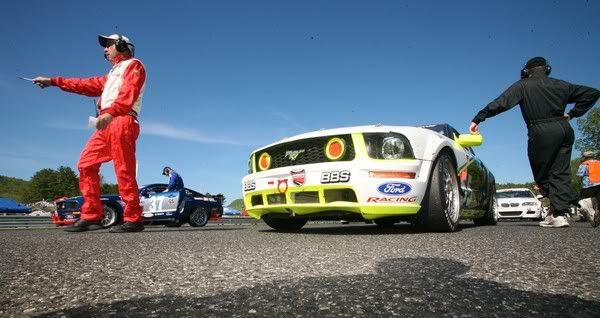 They'll all be chasing three drivers who are tied for the point lead. After winning the Fresh From Florida 200, Stanton finished fourth at Lime Rock. Thornton and Segal, meanwhile, picked up their first KONI Challenge victory and first for Automatic Racing at Lime Rock after taking fourth at Daytona. Stanton is paired with former Automatic Racing driver Jon Miller in the No. 83 BGB Motorsports Porsche 997, while Thornton and Segal share the No. 09 Automatic Racing Imported Car Store/Land Air BMW M3. The pair finished third last year at Mosport.
BGB Motorsports and Automatic Racing are only two of the multi-car teams running at Mosport. Others include Emerald Hill, Motorsport Technology Group, C-Max, Playboy Racing/Fall-Line, TRG, Rehagen Racing, Ranger Sports Racing and Turner Motorsport. Rehagen is bringing six cars to the track, and has a dozen cars racing between its KONI Challenge Series and Ford Mustang Challenge Series efforts at Mosport. Among the team's drivers are Dean Martin and Ken Wilden finished second last year at the track. CMA Motorsports and JBS Motorsports will also have one-car efforts competing. James Gue and Bret Seafuse are tied for 10th in points driving for JBS.
Photos and news used with permission from the Grand Am Series.