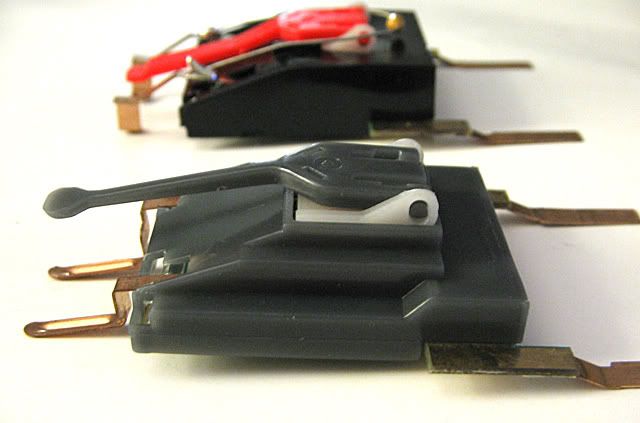 Here you can see the new #20320 SCX Digital chip (in the foreground) and the older 20240 SCX Digital chip in the background. The new chip looks smaller around the top side edges and then there's the obvious color difference and much more delicate looking arm on top that pushes down on the guide peg to change lanes. Then there's the tabs that stick out from the front of the chip that make contact with the guide. After having struggled to adjust the older design of power tabs these look much easier to straighten should they become just a bit bent from a heavy frontal hit.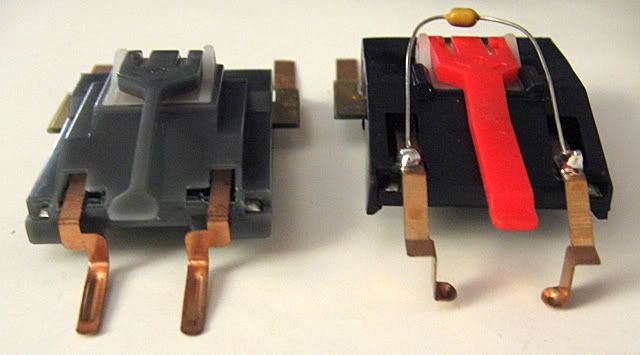 And, why not a shot of the bottom of the chip...dunno what there is to see here that's notable but I thought I'd show it anyway.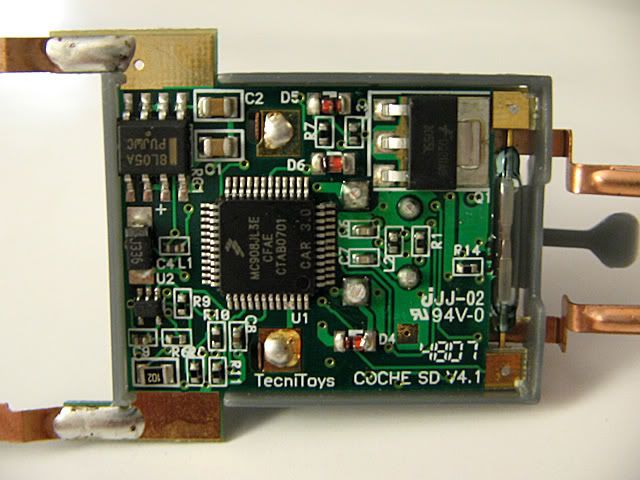 You can keep up to date with what cars are compatible with the new chip on this thread on
SCX WorldWide.com.
So far these cars will work with the new Digitization Kit #20320
#62510 Audi R10 "Biela" –Rojo
#62750 Audi R10 "Kristensen"-Amarillo
#62710 Peugeot 908 HDI FAP
#62810 Porsche 911 GT3 Cup (997).
63370 Ford Fusion #16 (COT)
63390 Ford Fusion #17 (COT)
63410 Ford Fusion #99 (COT)