A few weeks ago we had the Northeast SCX Challenge at the Shoreliner's track at Smokeio's in Branford, Connecticut. A quartet of slotters came down from Quebec to join the fun. What a great group of guys! They recently emailed me this report from a recent race...from Canadian slotbrother Christian Gingras: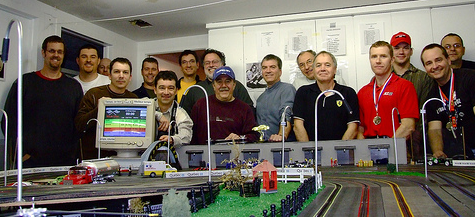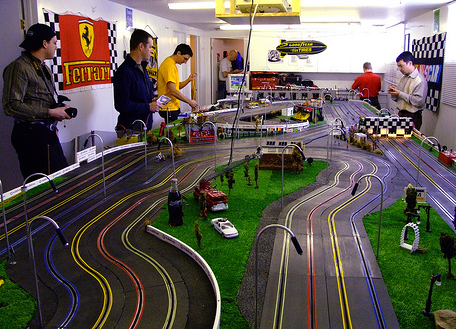 "We raced Scalextric GT40s with 15 drivers for the event. We raced 9-minute heats for the first series and then 10-minute heats for the last series. Georges and I were only 0.2 laps apart after 76 minutes of racing (we were dead equal at the SCX Challenge). Last year, at Didier's enduro, we were less than a lap apart also. We can't seem to determine a winner between us!"
A gallery of photos from this event is available at this link.