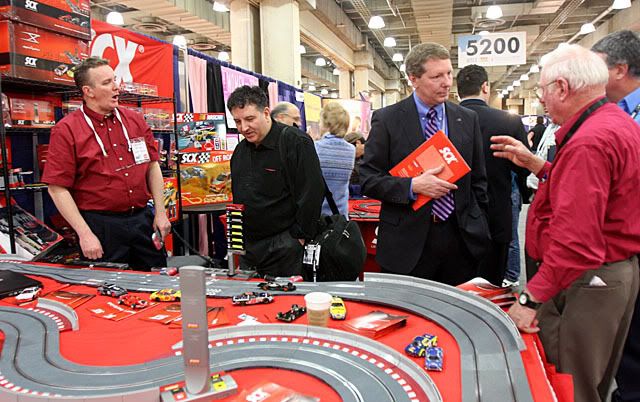 Well Bryan Young, left, and Chuck Ehredt, second from right, were quite busy today at the Distributoys/SCX booth today. On display were a Compact set (which will be sold to hobby stores soon) and a digital set. Much of what was shown had been seen in Germany.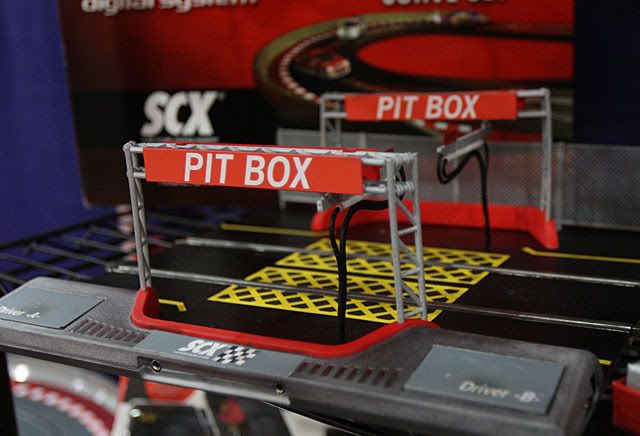 But what wasn't talked about much was the analog pit box. This will be available in a set in the middle of the year and will be sold as a separate item in the end of December'08/January'09. It will allow you to program the size of the gas tank and it will accurately display the level of the fuel and you can watch drain out as you race. You push the button on the base, stop in the yellow checkered area, and refuel... and if you run out of fuel, you're done! How about that for digital features for you ANALOG set?
And I managed to get the 2008 catalog.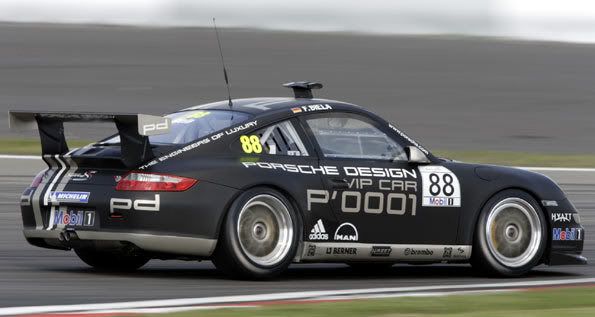 I believe this is the livery of Porsche that will be released as the Pro car later this year.
Another report late Monday.
DaveK