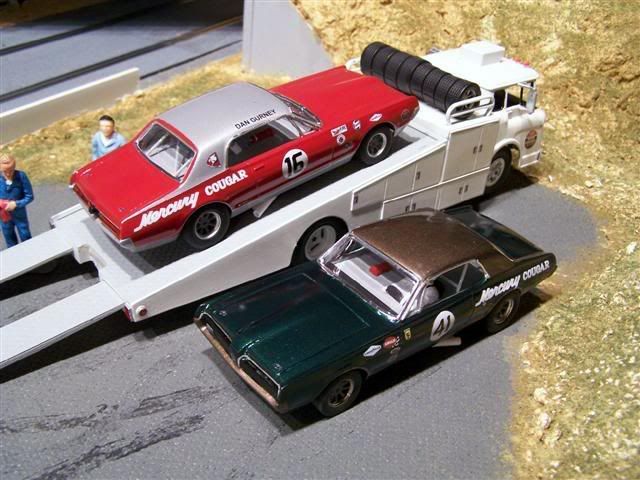 From a recent email from David Reinecke:
Hello fellow slotters! I just wanted to announce that I FINALLY finished the 1967 Mercury Cougar. Yes, I know, I know, 2 years later...
It fts on a Scalextric Mustang chassis with the normal valance trimming, as well as a 2 minute job of relocating the front axle to get the correct wheelbase. This does NOT require cutting the chassis, rather making a notch in the boss in front of the original axle holder and gluing in a simple styrene tube. The instructions show how to do this.
The kits include the body, interior tray, glass, and instruction. They are $30 each. You can now order directly off of my website and pay through PayPal if you so desire.
Decals are available directly through www.slotcars4u.net
Thank you for your encouragement and support of this hobby!
As always, if you wish to be removed from this list, please reply as such.
Happy Slotting!
David Reinecke
Reinecke Motorsports
Chevelles & Slot Cars!
http://rmsresins.com