Last night I got to go back to my roots and race with the guys at the Slot Car Racing Club of New York in the lovely climes of Mid-town Manhattan. And despite a driving rain, Frank Nichols, and Chuck Ehredt (SCX North American Business Manager) and Bryan Young (SCX USA Tech Manager) came along to see how the guys do it in the big city. We had a number of cars on hand but from those the Corvette, Audi, MRRC GT1, and Peugeot 908 were chosen for some semi-formal racing.
The guys got down to business on the routed wood track made by Gustavo all those years ago. Below from left, Frank, Craig, Bob, Chuck and Carlo. Turn some laps on the track.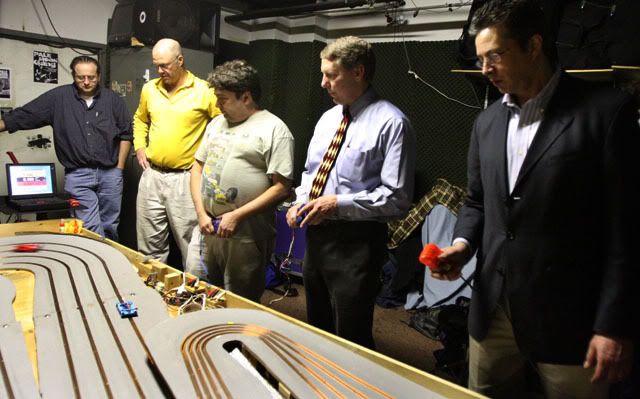 Chuck and Bob take a break from racing to tape off the tires to try and get them a bit cleaner... a dusty room to be sure.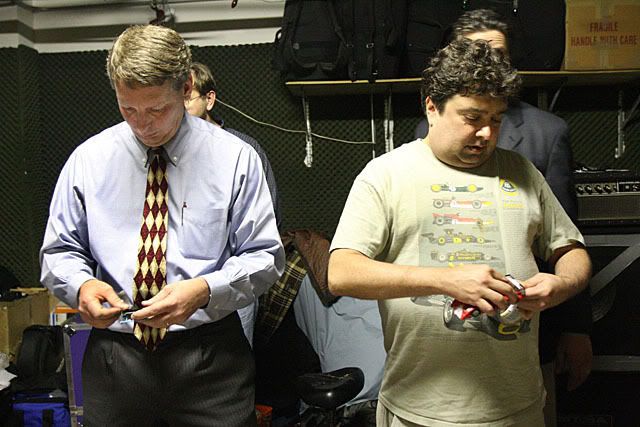 In between heat races Bryan, ever the man in motion, takes time to respond to customer emails from his Blackberry while Gustavo and Carlo look over the race results from the last race.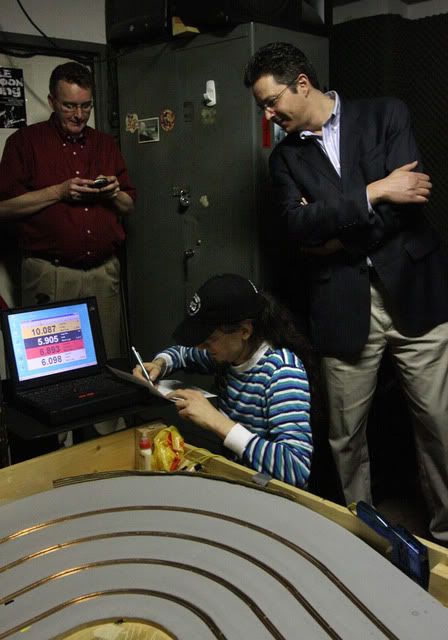 And of course, when a camera comes out...so does the kid in all of us, right Gustavo and Bryan?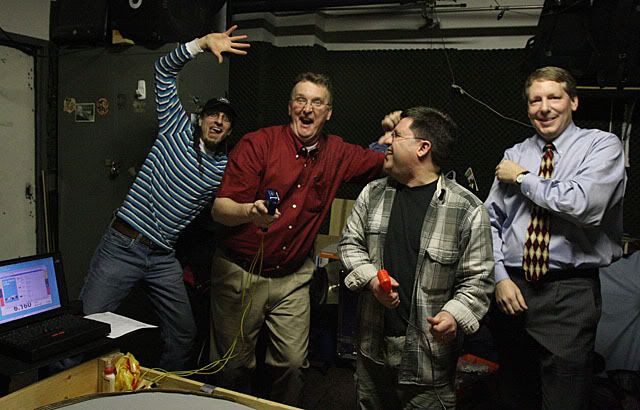 And as the night went on Byran, Carlo and Chuck and the rest of us had quite a good time.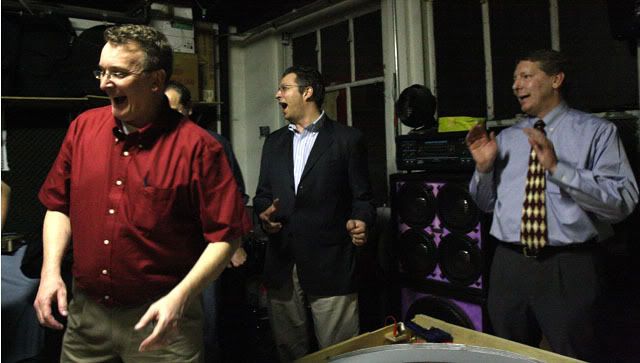 Below Carlo basks in the glow of having soundly defeated the field in a heat race. The teams were made up of the NY guys (Gustavo, Carlo, Craig and Bob) and the SCX team (Chuck, Bryan, Frank, and myself)... and boy did we take it on the chin. Overall the hometown boys soundly defeated us on their own turf!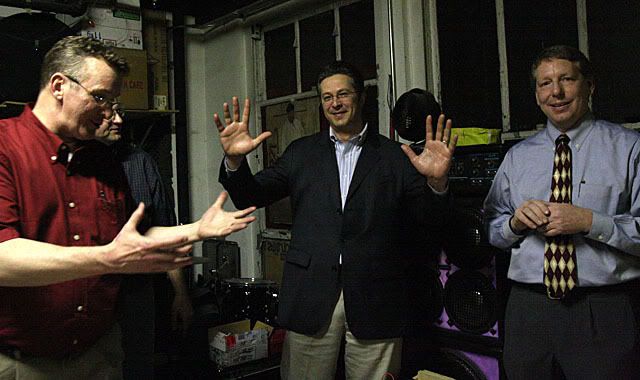 And yes...Bob "Wild Child" Pomann won a few races too...wait who's that in the background?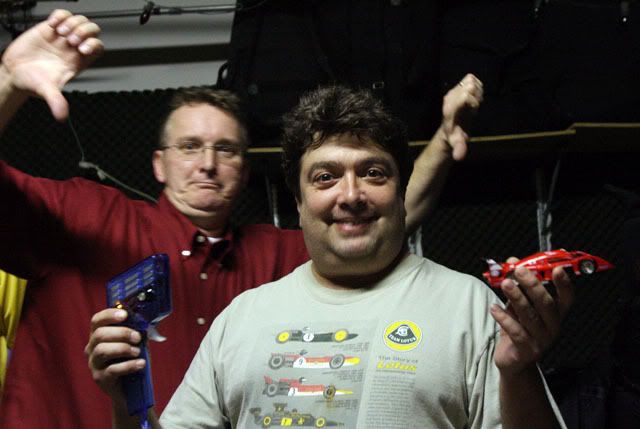 We had a cool time in NY with the guys and hopefully these races are a more frequent happening for the SCRCNY guys. It's tough to get everyone together but it's a good group of guys!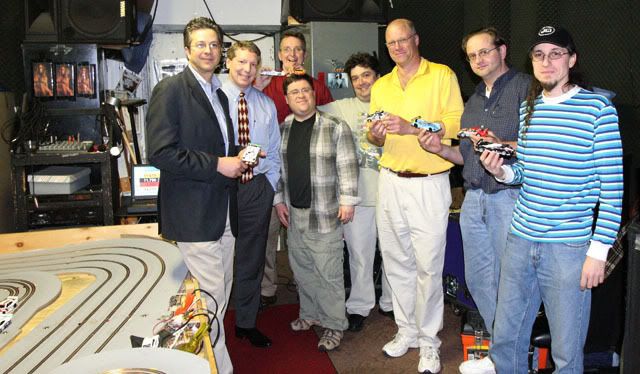 Thanks to Gustavo, Bob, Craig, and Carlo. For having us as guests!
DaveK
Publisher, Slot Car News