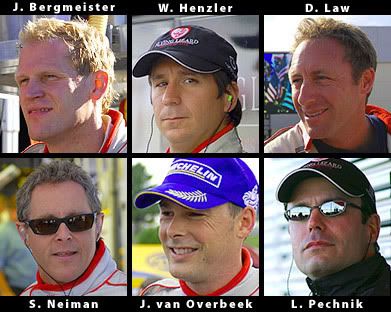 February 1, 2008 -- Sonoma, California
-- Flying Lizard Motorsports announced today the team's plans for the 2008 American Le Mans Series racing season. The California-based racing team will field three Porsche 2008 911 GT3 RSRs in the GT2 class: the No. 44, No. 45, and No. 46 Flying Lizard Porsches.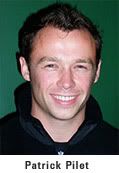 In the No. 45 and No. 46 Porsches, drivers Joerg Bergmeister (Germany) and Johannes van Overbeek (U.S.A) will return in 2008 and will be joined by Wolf Henzler (Germany) and Patrick Pilet (France). Henzler competed with the Lizards in the 2006 season with van Overbeek, finishing second in the GT2 drivers' championship. Pilet, winner of the 2007 French Carrera Cup, is new to the American Le Mans Series: 2008 will be his inaugural season in the U.S. Darren Law, Seth Neiman, and Lonnie Pechnik will all return in 2008 to share driving duties in the No. 44 Porsche. Full driver pairings and additional drivers for Sebring will be announced later this month.
2008 will be Flying Lizard's fifth consecutive ALMS season. Since its first year of competition in 2004, the team has finished in the top three in the ALMS GT2 team and drivers' championships, but has not yet won the GT2 title. In 2007, in the No. 45, van Overbeek and Bergmeister challenged the No. 62 Risi Ferrari to a memorable, season-long contest. Three race wins, including the flagship 1000-mile Petit Le Mans, were not enough to clinch the title from Ferrari, and the No. 45 and the team were second in the 2007 championships.
Read more at the Flying Lizard Motorsports website at this link.
News used with permission of Flying Lizard Motorsports. No reuse for any reason without their permission.