A friend pointed out to me that maybe it would be a good idea to show the track that in Newton Iowa that this stop of the Global Proxy Race is being run on. So here you go.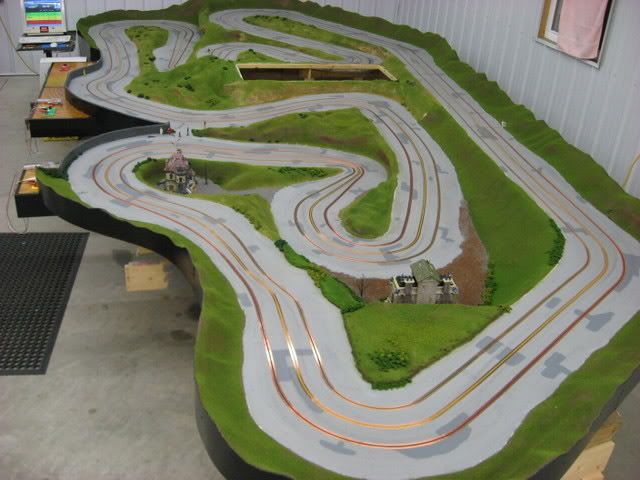 - Longest straight is 11'.
- Slot depth is 9/32"
- Supertire's, S1's and S2's are the tire of choice to win here.
- Ortmann tires suffered miserably here, two months ago, for the "Slot It Shootout" race.
- Trakmate software for lap counting with sensor harness.
- All track calls will be done with a call button.
- Voltage is set at 10.0 volts.
- PM 2048 controller will be used for all cars.
- GT cars will be qualified first then Proto-type cars.
- Qualifying will determine starting order from slowest to fastest.
- All tires will be cleaned with 3M masking tape before each 4 minute heat.
- Fast laps are mid to low 10 second lap times
- Track record - 10.220, Slot.it Nissan Clarion SW 21.5k, 11/34, S2's, 78g; 10.227, Slot.it Rothmans Porsche 956 SW 23k, 10/32, PPR's, 71g.