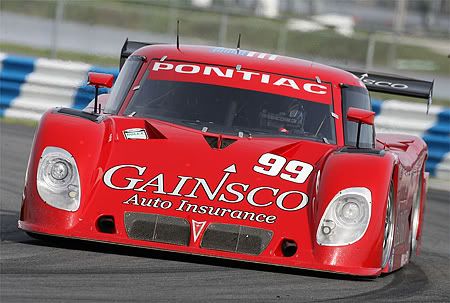 Slot Car News wire
-
DAYTONA BEACH, Fla.
(January 25, 2007) - Forty-five years after his father, Dan Gurney, won the first sports car race at Daytona International Speedway, Alex Gurney took the pole position for the Grand-Am Rolex Sports Car Series presented by Crown Royal Special Reserve Rolex 24 At Daytona and will lead a star-studded to the green flag at 1:30 p.m. ET on Saturday (Live television coverage begins at 1:00 p.m. ET on FOX Sports).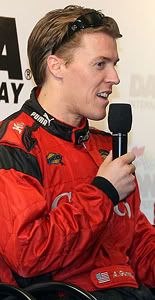 In a 15-minute qualifying session that saw the top spot changed hands several times, Gurney emerged at the top of the list with a lap at 1:43.475 (123.220 mph) in the No. 99 GAINSCO/Bob Stallings Racing Pontiac Riley. Gurney will co-drive the No. 99 machine in the 24-hour race with his regular Rolex Series teammate, Jon Fogarty, as well 1996 Champ Car champion, Jimmy Vasser, and team owner Bob Stallings. The lap was more than half a second quicker than the previous Daytona Prototype track record.
"This is a big thrill, for me personally and for the team," Gurney said. "There's so many stars in this race, great cars and great drivers, I feel like I've come a long way to be able to be here. I'm happy for the team, who've put a lot of effort into their work to make this pole possible. It would be awesome to follow this up with a win. It is the crown jewel of the series. Qualifying really doesn't matter that much, it's really just for bragging rights, so we'll be happy with it for a day or so but beyond that, we've got to run 24 straight hours before we can win."
News and photos used with permission from the Grand American Series.


DaveK