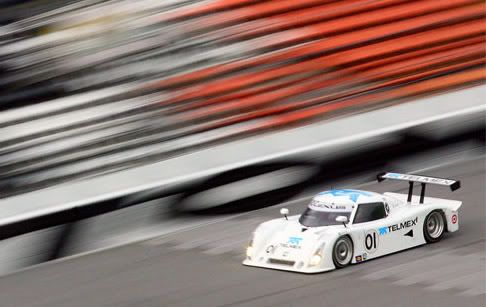 Juan Pablo Montoya's participation in the 45th anniversary of the Rolex 24 At Daytona is now official. Owner Chip Ganassi announced his two-car effort for the Rolex 24 and will have Montoya team with Scott Pruett and Salvador Duran in the No. 01 TELMEX/Target Daytona Lexus Riley.
Defending Rolex 24 at Daytona champions Scott Dixon and Dan Wheldon—both Indy Racing League IndyCar Series champions—will return to the driver's seat of the No. 02 Target/TELMEX Lexus Riley, the winner of the 2006 Rolex 24, with Pruett's full-time 2007 Rolex Series teammate Memo Rojas. Montoya, who has previously visited Daytona International Speedway during go-karts events with his brother, is enjoying his first laps at "The World Center of Racing."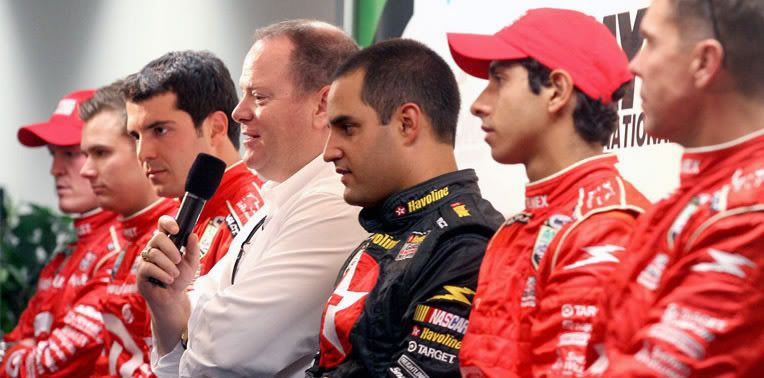 "It was pretty exciting to be out here," Montoya said. "It's great. I didn't even know where the road course went. It was nice. I took a ride in the car this morning. It's nice that we're using both banks. It's pretty good, actually helps me a little bit when I come back in the Cup car. It's quite bumpy. You kind of find where the bumps are.
"The car is a lot of fun to drive. As everybody said, I think we've got a winning package, but a lot of people do as well. We need to work hard and keep the car in one piece to bring it to the end. I think if we do a good job, there is definitely a decent chance of winning."
Montoya has a busy testing schedule at Daytona International Speedway. As he prepares for his rookie season in the NASCAR NEXTEL Cup Series, the Colombian driver is slated to test his No. 42 Texaco Havoline Dodge in the second session of NASCAR Jackson Hewitt Preseason Thunder and will also participate in NASCAR Busch Series testing. He is hoping to kick off the 2007 racing season with a Rolex 24 victory on Jan. 27-28.
"It's nice to know coming here with a car that you know you can win with and that won last year," Montoya said. "It makes it really exciting. Yes, I've won big races and everything but Daytona, especially in America, is a big deal. You can't really say you're going to win it before you even start it, but so far everything looks pretty good."
All news/photos used with permission of the Grand American Series. No reuse without their permission.