Smith Scale Speedway's "Boss Bodies"
have quite a following some slotters in the US, and they've sent some news I thought I'd update with. A few new bodies are being released soon, starting with this Nash Rambler.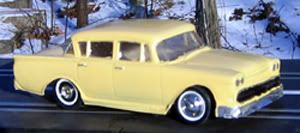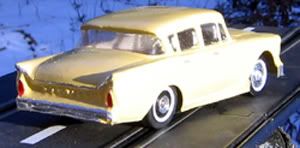 Along with the '60 Nash Rambler are a'76 Datsun 280Z and '65 Mustang sedan (as opposed to fastback) that will be released in the next few weeks. The 1/32 bodies are only $4.50 each! And with everything from a '34 Ford Coupe to a USPS Mail truck you should find something that sparks your interest...
check out his site.
I had to pull this cool picture of a Jag XK120 to show here...

DaveK