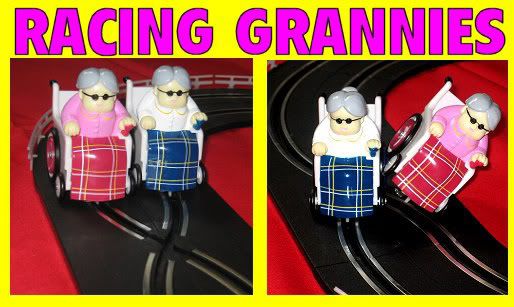 Well this one is a bit out of the norm but funny as hell! Stupid.com is selling a slot set...sort of.
"The
Racing Grannies
Racers Track Racing Granny Game contains everything you need to hold your own octogenarian speed competitions. You get a 26" oval racetrack with over 70" of track, two speed controllers, and two racing Grandmothers in motorized wheelchairs -- one red and one blue. (you'll need 4 AA batteries, too) There are also guardrails for the curves so the Grannies won't go tumbling to their death when you take the turn to quickly."
For much more info about the Racing Grannies set, click on the above link...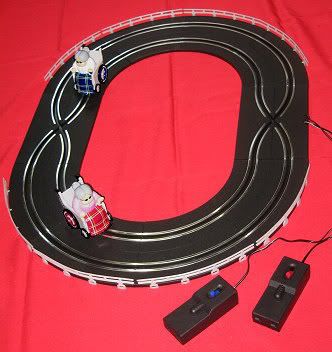 Thanks to Gary at
Stupid.com
for allowing reuse of his images here and Paul on the "Wet Coast" for sending this item...how appropriate that Paul be the one to bring this off the wall slot set to my attention.
DaveK