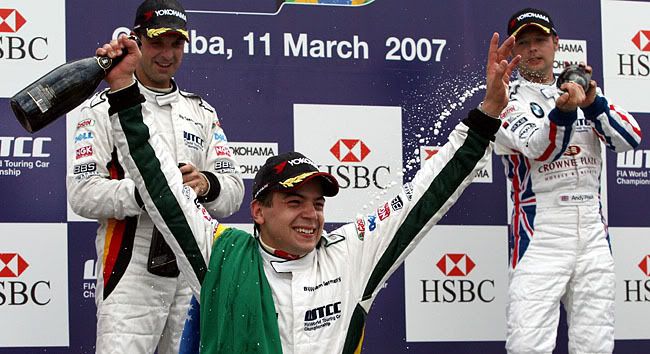 2007 FIA World Touring Car Championship (WTCC)
Rounds 1 and 2 - 10th/11th March 2007 - Race
BMW celebrates two triple-victories at WTCC kick-off in Curitiba.
Curitiba (Brazil), 11th March 2007. The 2007 FIA World Touring Car Championship (WTCC) started exactly in the same way as last year's season ended: Jörg Müller (GER) of BMW Team Germany claimed victory in the first race of the year. In front of 33,000 spectators at the "Autódromo Internacional de Curitiba" he made perfect use of his pole position, thus repeating his triumph in the 2006 season finale in Macau (CHN). Reigning World Champion, Andy Priaulx (BMW Team UK, GBR) and Müller's team-mate Augusto Farfus (BRA) in second and third place respectively, made for a perfect start to the season for the BMW national teams.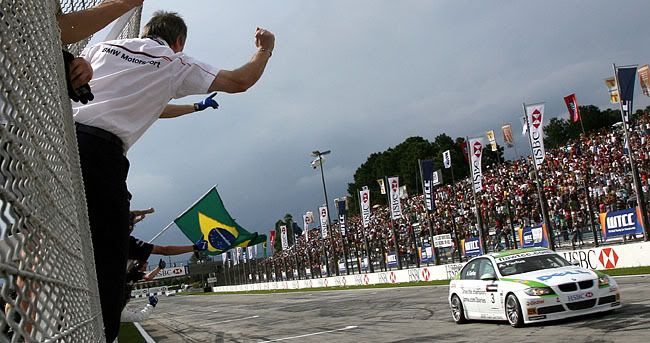 In the second race at the 3.695-kilometre track, it was another BMW driver who stepped into the spotlight: Farfus made the Brazilian crowd cheer by taking the win. Priaulx finished second once again, with Müller finishing third. For the first time in the WTCC history, BMW took all six available podium places. With 16 points each under their belts, Müller, Farfus and Priaulx share the lead in the Drivers' Championship after the first two rounds. In the Manufacturers' Championship, BMW has 36 points to its tally, leading second-placed SEAT by 15 points.
Images and news used with permission from BMW, no reuse without their permission.