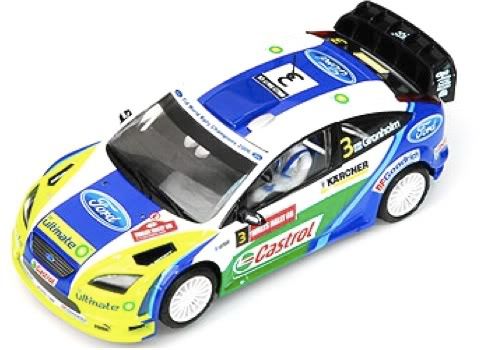 50439 FORD FOCUS RS WRC "WALES RALLY"
MSRP: $59.98
The Ford Focus has been truly one of the most anticipated cars of this year. The just released "Finland" is going gangbusters and this totally blessed by FMC and Castrol will be just as hot a seller. This "Wales Rally" with 4WD and Proshock-2 suspension will add to the continuing Ford Focus line-up.
This car will be included in the new Rally Stage figure-8 race set.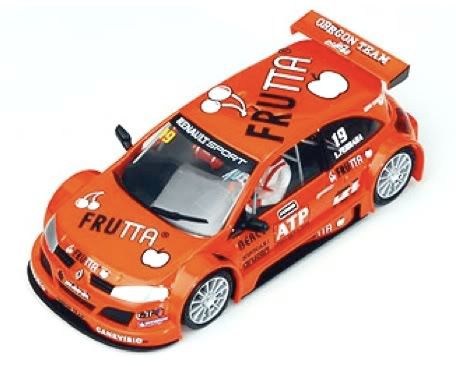 50437 RENAULT MEGANE TROPHY "FRUTTA"
MSRP: $55.98
Hot livery for the very successful Renault Megane cars. It's powered by the potent anglewinder gear set and NC-5 motor. This model will be included in the new, basic Trophy Series oval racecar track set.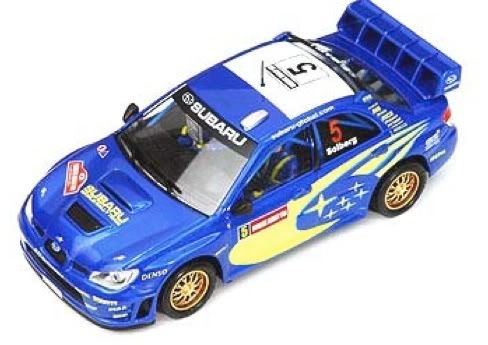 50440 SUBARU WRC "WALES RALLY"
MSRP: $59.98
Straight from the annual Wales Rally, The Subaru has a tough fight against the new Ford Focus for the supremacy in rally slot competition. The Subi's have proven to be the best car until the arrival of the Focus and there is still no outright winner in this 4WD competition. This Wales Rally livery will be included in the new Rally Stage race set. NC-5, Proshock-2 suspension and 4WD of course.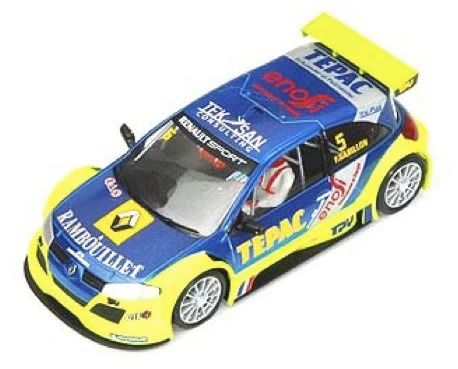 50438 RENAULT MEGANE TROPHY "TEPAC"
MSRP: $55.98
Along with the "Frutta" model, this Megane is part of the new oval racetrack Trophy Series. Another perfect car both for beginners and seasoned racers due to its handling and NC-5 anglewinder setup. In the last year, Megane car popularity has tremendously increased and these cars have won many club races.

Thanks to MRC-US Distributor for Ninco for the news.