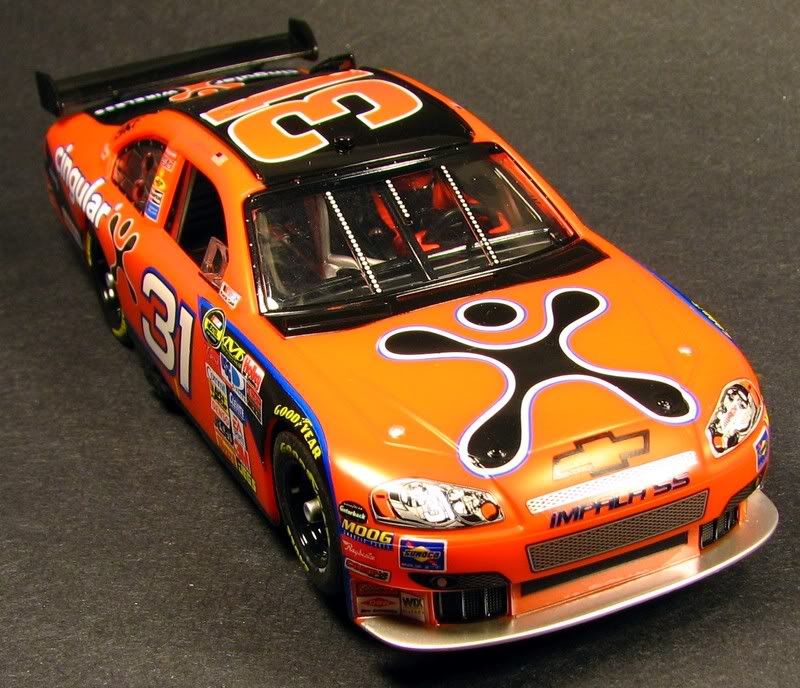 Nascar has gone the way of the IRL, all the same cars just different paint jobs. Although I like the IRL, don't get me wrong it can be some great racing, it also can be boring as all get out. I truly hope NASCAR does not follow the same path with this new car.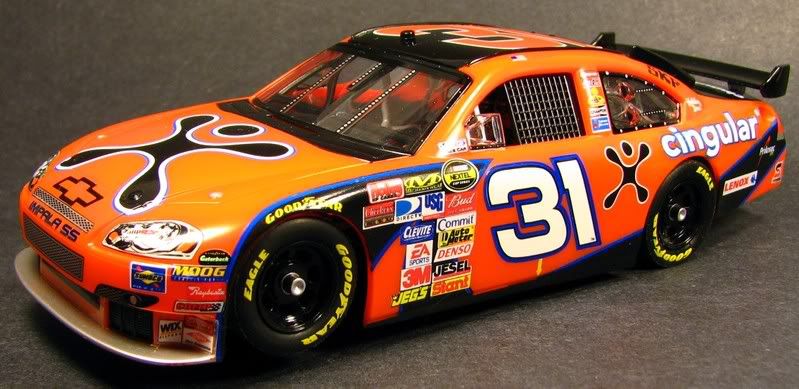 Carrera has stepped up to the plate with their new C.O.T. The looks are stunning. Spot on to the real car. The small details show through and make it stand out, but then Carrera has always made good looking cars. The body is molded in orange and has a nice color to it. Clean and crisp tampo printing is found throughout the car.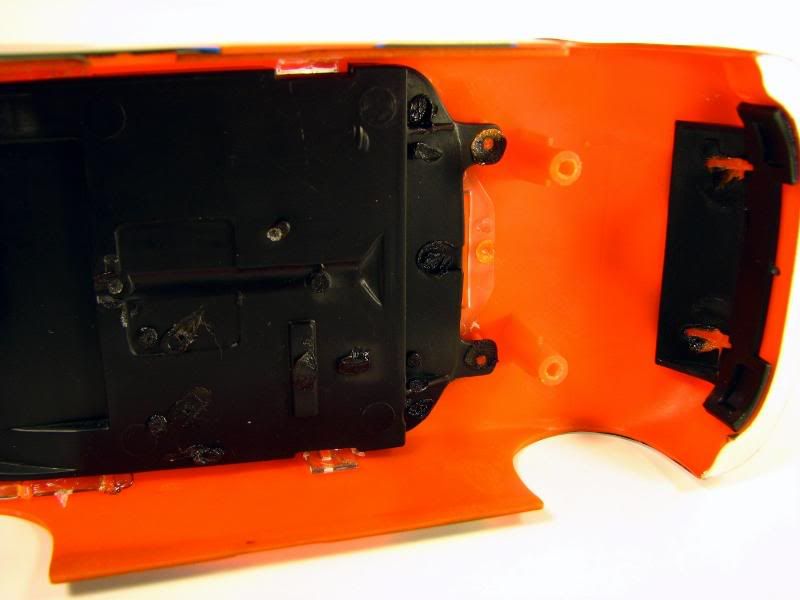 The overall shape seems accurate and placement of sponsors logos and numbers are also spot on. There is no mistaking what this car is even though some of us never liked the idea of the COT, and we are stuck with it. The rear wing snaps off, good thing for me.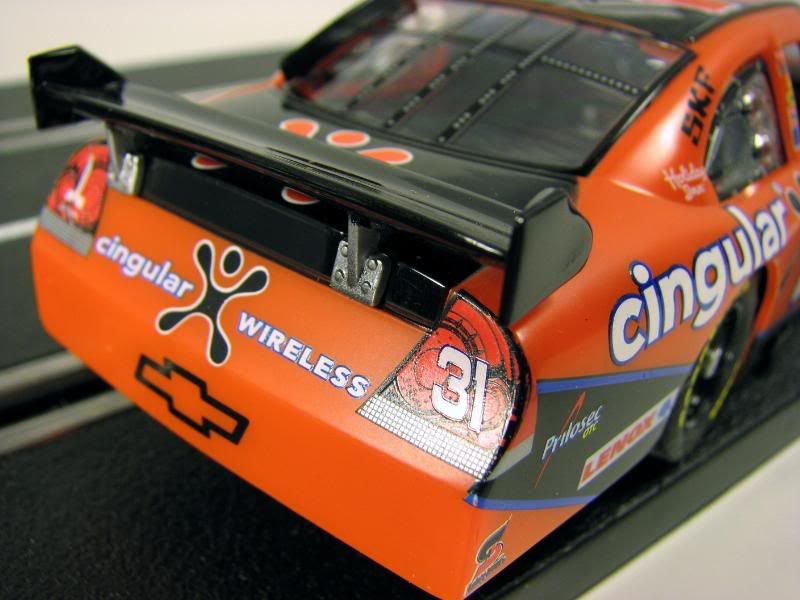 The interior is well done, good paint, fairly high level of detail and I believe it will pass muster for most slot enthusiast.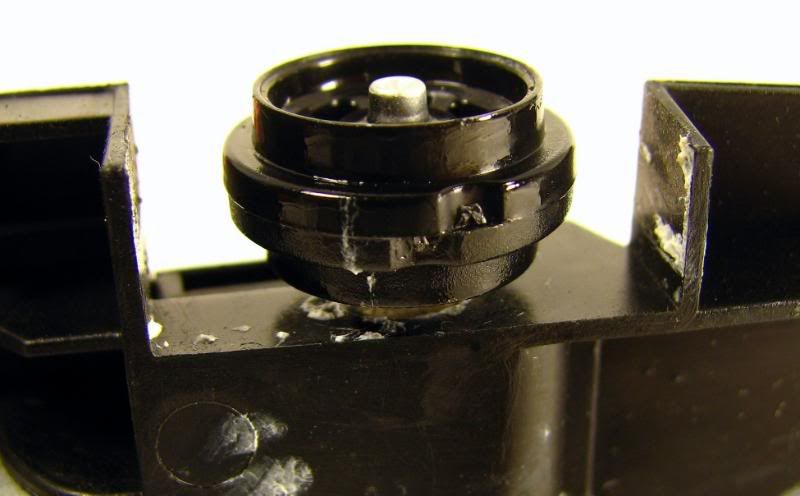 The wheels are a two piece design and seem to have extra glue on them that will need to be removed and the tires are relatively flat but sanding and truing will never hurt.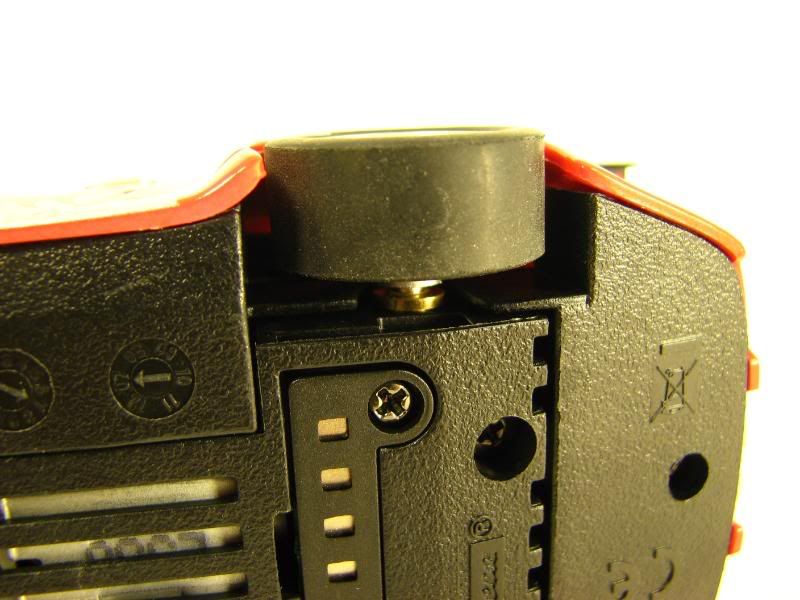 The car for me was a little hard to get a handle on. I am used to braking late and charging hard out of the corner, and this car did not like this. I found the best lap time from this car was achieved with early braking and a smooth rolling on of the power starting from the apex of the corner.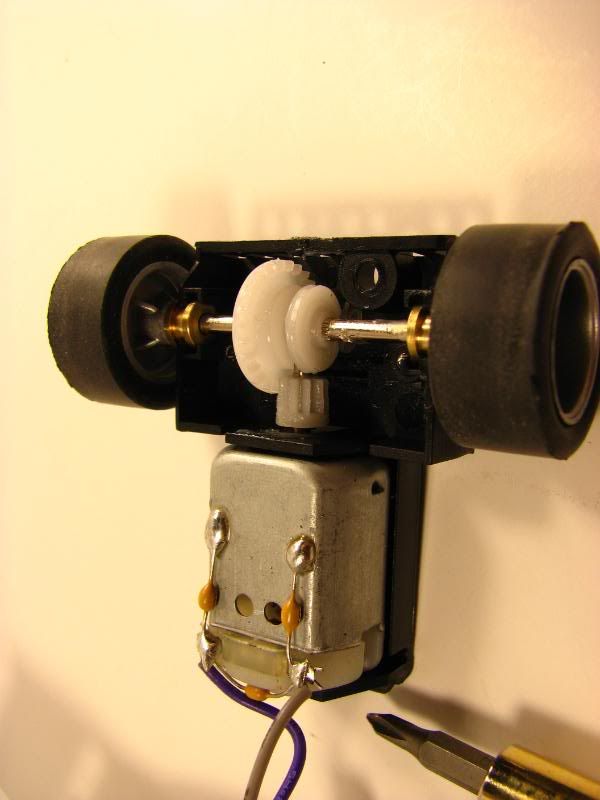 This has the drop away rear pod. What a great feature! I would love to have a few of these pods and have different gearing and motors in each one. How easy car tuning would be. Bring the wrong gearing/motor setups for the track, no problem just swap the pod. This car is digital conversion ready.

Regards, Frank