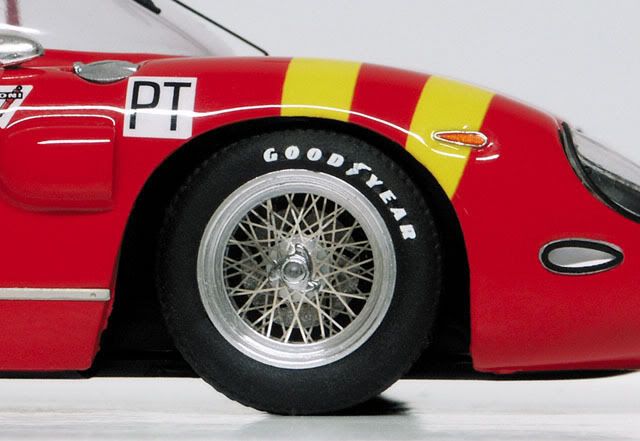 RCR39 - 330P Scuderia Bear - Sebring 12hrs 1965 - B. Grossman / S. Hudson
In spite of the name 330P, mainly given by the type of engine originally used, this is a brand new model for us since bodywork comes from 250P (year 1963) and even similar to 330P (year 1964 ref. RCR26/27 and 35) shows substantial differences especially in nose and tail area, but also for what concern cockpit and air inlets over the arches.
Also, this new model, will be equipped with new wire rims (see photo) handcrafted
to enhance realistic effect.