PeteN95 goes first: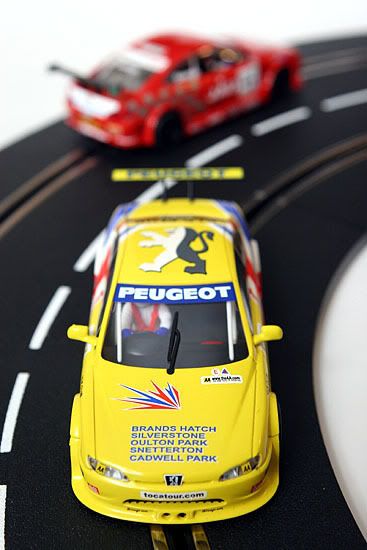 My choice for slot car of the year is the Spirit Peugeot series, both the touring and silhouette versions. While I love a beautiful model, I am basically a "go fast guy". So the reasons for choosing this car are performance oriented. First, it is the fastest stock out of box car I have ever bought, non magnet. Admittedly, the high magnetic down force off the Spirit motor helps on my plastic track, there are several other reasons why this car is so good. The very powerful long can motor is mounted in the angle winder configuration, which is the best balanced of all layouts when not using added weight. The car also comes with very good tires, which surprised me a bit, because previous Spirit cars have had very poor tires, at least on my track. The tires on the Peugeots, while fairly hard, grip tenaciously on my Scalextric Sport layout, about like some of the best silicone aftermarket tires. The cars are also pretty light with moderately detailed, flat pan interiors.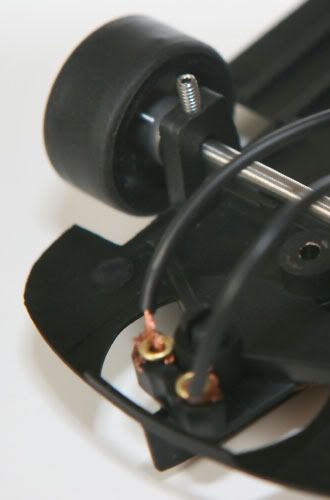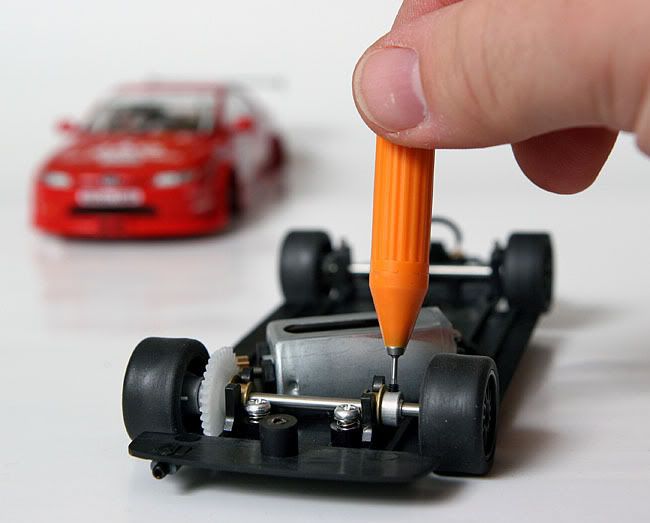 Second, and the primary reason these cars are so quick, is the completely adjustable front and rear axle setup. The front axle is controlled by 4 set screws like the ones on Alloy gears or wheels, 2 above, 2 below. You can set the exact height and exact amount of play you want, if any, in both directions. In the back there is a very adjustable, but simple sprung motor pod with only 3 screws attaching it. The 2 screws at the rear set spring preload, without affecting ride height like the Fly racing Evo 3 pod. You can put spacers inside the springs to limit travel or use different rate springs. At the front is a pivot screw which sets the amount of twisting movement of the rear axle and pod, sort of like an adjustable sway bar. With these many adjustments, you can set this car to any track or any drivers preferences. I can't wait to see the new Spirit Courage, it looks to have possibly an even better chassis setup!?!
Frank and Mike agree: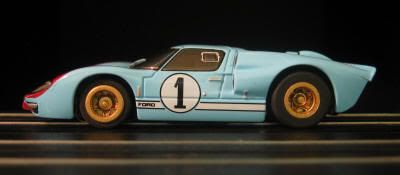 We think that the
AFX cars
are not only a great Slot Car but are changing the HO slot world. This is one of the biggest shifts to happen, bringing the HO cars from a toyish look to a real collector class. The new GT40s by Racemasters are by far the most realistic and detailed HO scale body ever done.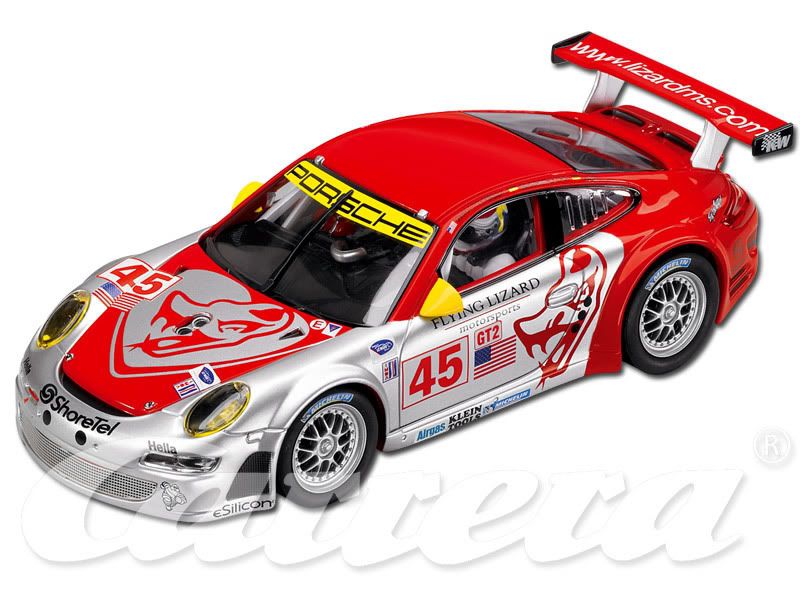 Frank also likes the 1/32
Carrera
Flying Lizard Porsche 911 RSR, best out of the box, it would also win in the looks dept. Also Carrera should be recognized for their drop out pod system.
Terry Noe's choice: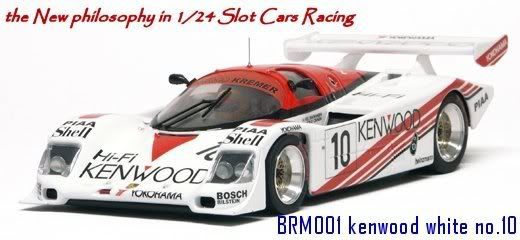 My choice for 2007 car of the year would be the 1/24th scale
BRM* Porsche 962C
, Kenwood (white) #10. BRM came through in a big way for slot car enthusaists when it released six 962C's in 2007. My personal favorite is the #10 Kenwood car. The attention to detail and performance is simply amazing. I had the opportunity to race each of the six 962C's available at Chicagoland Raceway and due to the 1/24 size, the cars are so life like when they race its just a thrill to race them.
Robert Livingston's pick: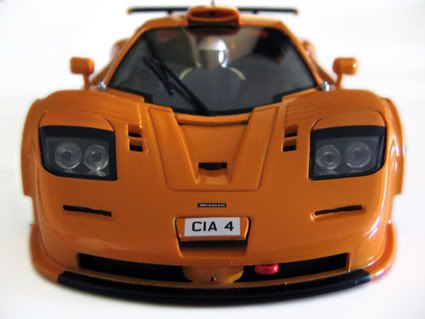 My Car of the Year is the
Slot.It McLaren F1 GTR
.
This car has an accurately rendered body, and is a fine racer out of
the box. I was impressed how our test car showed high cornering
speed, and nearly perfect balance, rivaling the better cars prepared
for the limited-modification
Slot.It Shoot Out proxy race
. The
improved wide-clearance holes for the pod screws really make a
difference. This car is a benchmark for box-stock performance, and is
priced low in comparison to other race-ready slot cars.
Rob Livingston
And my pick: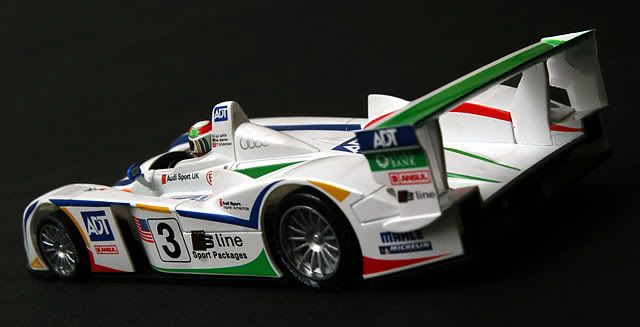 The
SCX Pro Audi
...I've been thinking about this for some time now. There were two cars this year that impressed me above and beyond the others. The Slot It McLaren is a fantastic car, it's great on plastic and it's a world beater on wood tracks...but then we'd expect that from Slot It wouldn't we? But we thought maybe we had SCX all figured out didn't we? RTR cars...plastic wheels, press on crown gear, you know...the usual. But that isn't what they gave us this year, they gave us a car with set screw parts, in other words they went out of a limb. They gave us a car, that in our recent testing after being tuned slightly, the
SCX Pro Audi
is AS FAST as a stock Slot It car WITH the standard Pro Speed motor!
Dave Kennedy
Publisher, Slot Car News
*BRM Distributed in the US by
Scaleracing LLC.