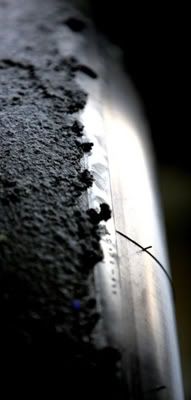 Bridgestone Motorsport has announced the compound choices of Potenza tyres for a further three rounds of the FIA Formula One World Championship.
The soft and medium compounds will be used at the European Grand Prix at the Nurburgring, the Hungarian Grand Prix will have the super soft and soft compounds and the Turkish Grand Prix will utilise the medium and hard compounds. Four compounds of Bridgestone Potenza have been produced to cover the entire FIA Formula One season, all of the same construction. Bridgestone's wet Potenza is the same compound for all circuits bar Monte Carlo and Bridgestone's extreme wet is the same compound for all circuits. The softer of the two specification Potenzas at each round will be signified by a white line in the base of the second from inside groove.
Kees van de Grint, Bridgestone Motorsport Head of Track Engineering Operations "Now we have experienced all four Bridgestone Potenza compounds in race conditions we can announce the compounds we will use for a further three races in the calendar. These compounds have been chosen using the data collected at the races so far, added with our predictions and our past experience of the circuits. Of particular note will be the European Grand Prix at the Nurburgring. The change of date to July should mean hotter weather and our tyre choice of the soft and medium Potenzas reflects this. Although we expect hotter conditions the micro-climate means that the temperature and conditions can vary tremendously at this location."
News used from McLaren.com, photo from HondaRacingF1.com, no reuse.
Formula 1
f1
ferrari
grand prix
auto racing