NSR cars/parts:
1002-Mosler MT 900 R-"22 XAVEX" SILVER Winner British Championship '03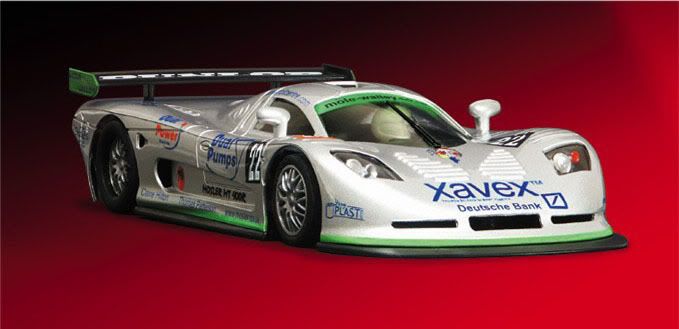 1004-Mosler MT 900 R-GULF Team Fortune JTCC 2005 300Km Suzuka 2005
3005-SHARK-40000RPM 210 g-cm@12Volts-claimed to be the "fastest short can" motor-holes on both sides
3015-KING-38500RPM 310 g-cm@12Volts-long can-holes on both sides
6528-3/32 Extra-light anglewinder gear-28t for NSR AW CARS dia. 16.8mm
SCX news
1. SCX 62720-Chevrolet Monte Carlo Goodwrench #3 will be released in July. This is a limited release so preorder if you're in the market for this car-retail $56.99.
This last bit is not from REH but I thought I'd add this to this update.
2. The SCX Audi R10 will be digitalizable.
3. The Peugeot 908 HDI FAP will be available in SCX beginning of November under item number 62710.