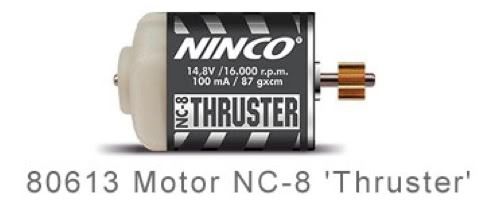 REF.80613 MOTOR NC-8 "THRUSTER" PRICE: $23.98
With the same dimensions as the revered NC-1, but performance closer to the NC-2, this new totally metal shell motor is for those who appreciate a more sustained and controlled drive. Comes with adaptors for use in chassis with NC-5 type motors. 16,000 rpm@14.8V/100ma/87gm/cm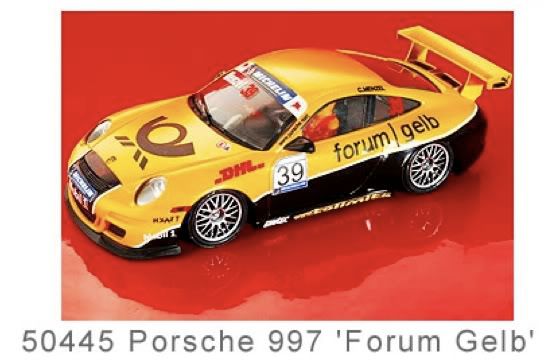 REF.50445 PORSCHE 997 "FORUM GELB" PRICE: $56.98
Brand new GT model for 2007. Porsche remains amongst the elite of world-class GT competition. Destined for worldwide popularity, this new 997 comes with NC-5 Anglewinder power.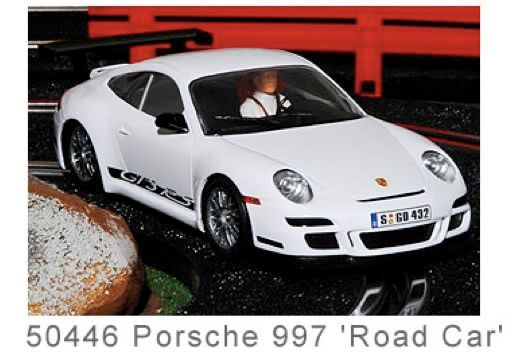 REF.50446 PORSCHE 997 "ROAD CAR" PRICE: $56.98
Released simultaneously, the 2nd new Porsche 997 appears in street clothing to
pitch itself against the GT version. NC-5 anglewinder setup. Both models
include NINCO's new drivers with movable arms.
REF.80856 CHASSIS PORSCHE 997 PRICE: $8.00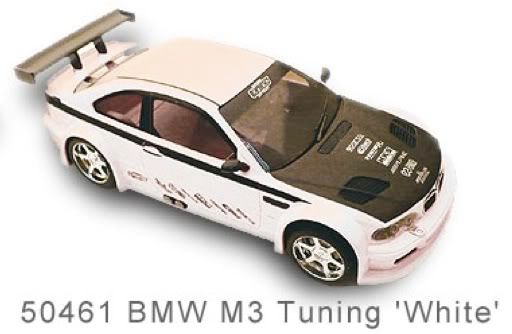 REF.50461 BMW M3 TUNING "WHITE"PRICE: $56.98
NINCO Tuning Style broadens its range too with this BMW M3. Simplicity and contrast being the attractive points to this luxury car. It's fast! Comes with the powerful NC-6 motor.
REF. 50462 PROTRUCK "BALDWIN" PRICE: $64.98
Long awaited, the only slot "Protruck" returns to the track. But this time with a typically Amercian paint scheme. Equipped with the usual Off Road gear including NC-7 Motor, ProArm Guide, and ProShock Suspension on all four corners.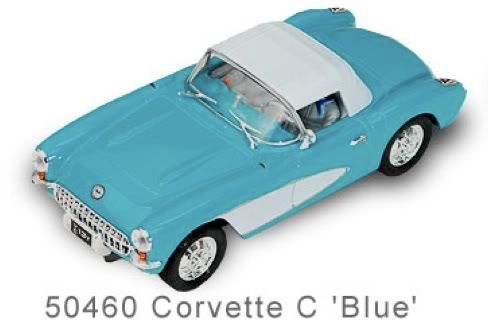 REF.50460 CORVETTE CLASS C "BLUE" PRICE: $64.98
Simply called "Blue", this American icon with all the charm of the 1950's comes as a soft-top version and with the beautiful Sky Blue & white colors of Corvette. The new, smaller size NC-8 "Thruster" motor powers this popular classic.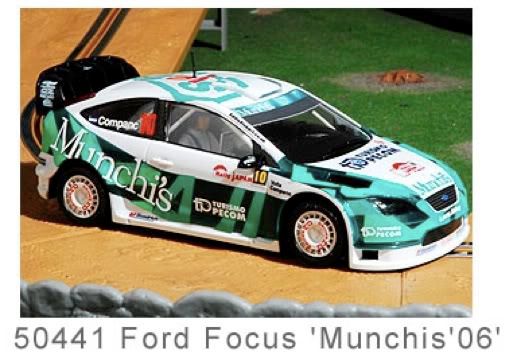 REF.50441 FORD FOCUS WRC "MUNCHIS" '06 PRICE: $62.98
Argentinean driver Luis Perez Companc runs in the WRC with this newest edition of the Ford Focus WRC. This popular NINCO car is brilliantly reproduced in this colorful livery. Fitted with NC-5 motor, ProShock-2 suspension and 4-wheel drive