Harry Wise of Home Racing World has done a review of the latest kit from Ninco...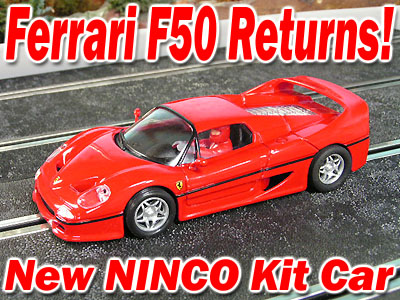 It seems like yesterday when I acquired my first NINCO Ferrari F50 slot car. In truth it was 2001 and I purchased it because it would be a good running mate to go with the NINCO McLaren F1 GTR. I was right too as this car had very good balance and control and I enjoyed it very much. Sadly, not many of them were produced and I ended up with only one. Fast forward to 2007 and here is the Ferrari once more, and in kit form as a bonus.
Not everyone appreciates these new kits that seem to be coming more and more in our hobby, but I do. Given that we do perform various levels of tuning to our slot cars, having them in kit form just saves us a little time. Our box arrived safe and sound from MRC and it was time to assemble this famous Ferrari and see what she could on the track.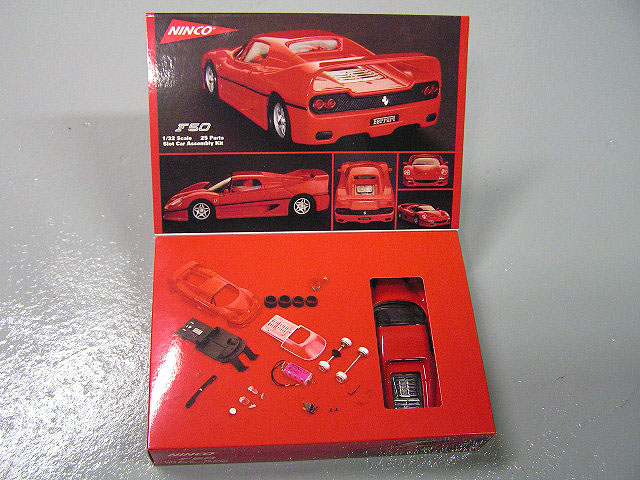 The rest of this extensive review
can be seen at this link.
Ferrari