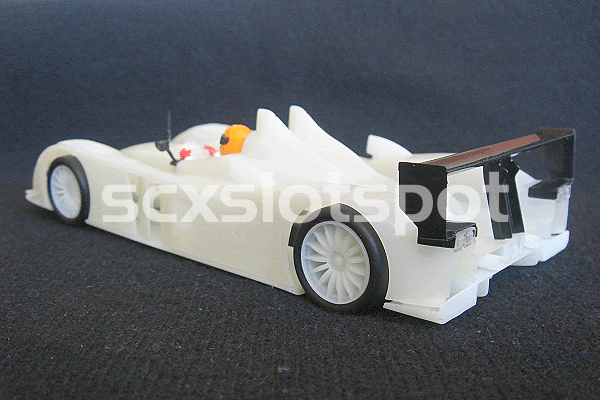 News from SCX via
SCXSlotSpot
The model's design drawings show this accurate convertion into the scale 1:32. One can already recognize the fine details already in the prototype. The fine waste air slits at the front fenders, the lateral cooling openings and the complete tail part particularly a lot please. Additional parts, such as the side mirrors or the rear spoiler, are separate pieces.
The chassis is also newly designed for the a RX 42 B Motor mounted inline on the pod. Using this motor and pod under the Audi body represented a real challenge for the designers because the Audi R10 TDI is kept very flat in the area above where the motor sits. One sees in the pictures that the Tecnitoys team also has expertly solved this problem. The slot car of course gets a working illumination.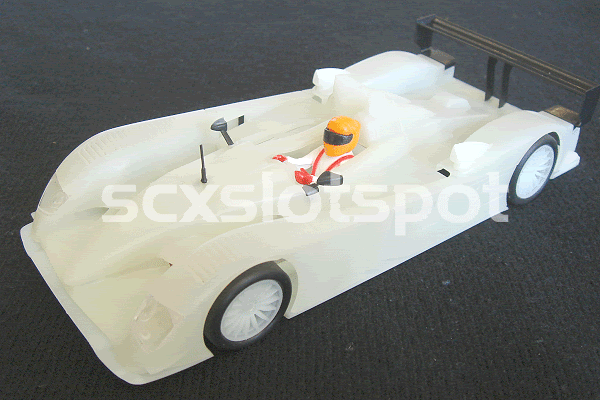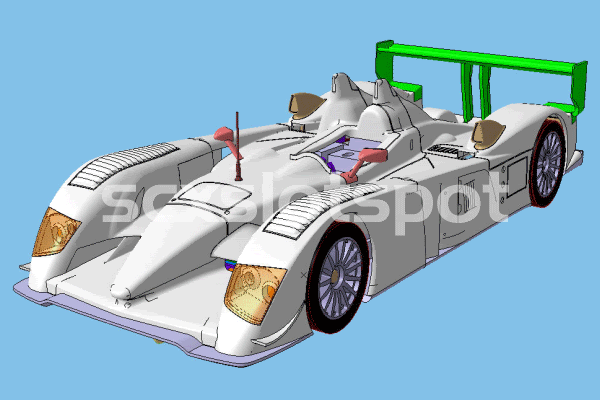 *All photos copyright Tecnitoys Juguetes S.A.Spain* No reuse for any reason.