I'm sorry this cannot be a full review with a track test. I don't yet have a 1/43 track to test them on and.... I bought the Nascars at Target today and got the chance to photograph them at least
before I broke my ankle
during an afternoon outing with my wife and 2 year old son..... so photos and a few thoughts on appearance of the cars at least.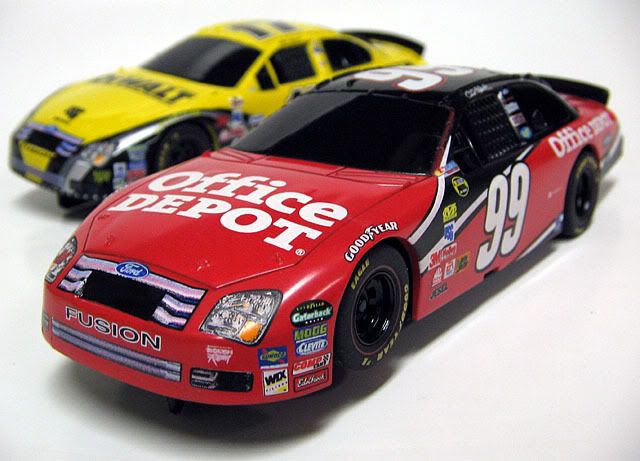 First the detail level on the cars is much better than I was expecting. Also the proportions seem like they're on the money as well. There aren't interiors on the cars and some of the details that had been molded into the 1/32 bodies is painted on. But frankly to see many of the details you've got to look so closely, and I had't noticed some of the painted details until I looked at the photos. Suffice to say, these are quality cars...NOT "just" badly done cheap'o toys for kids. They're certainly hobbyist quality.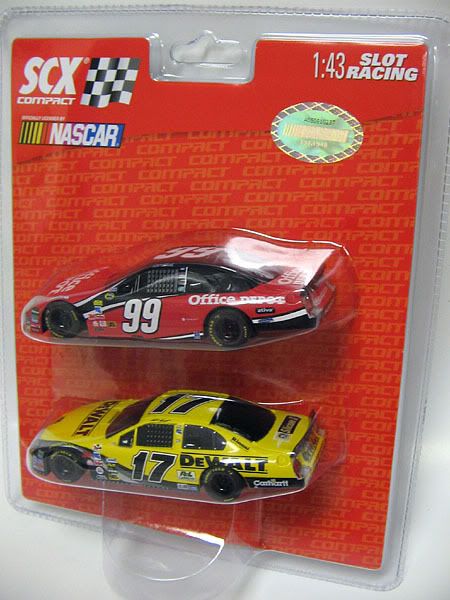 The packaging is really slick. It's a good design will grab the attention of passing shoppers I think. And you just can't go wrong with bright red packaging at Target, eh?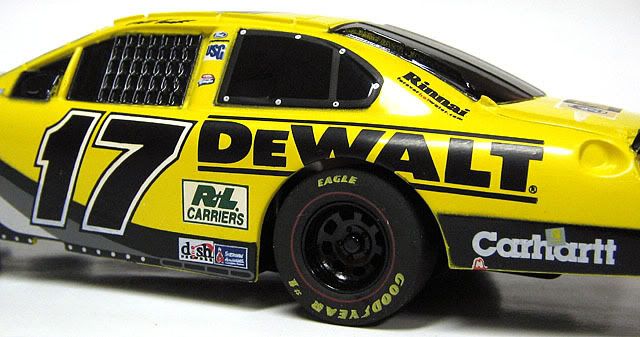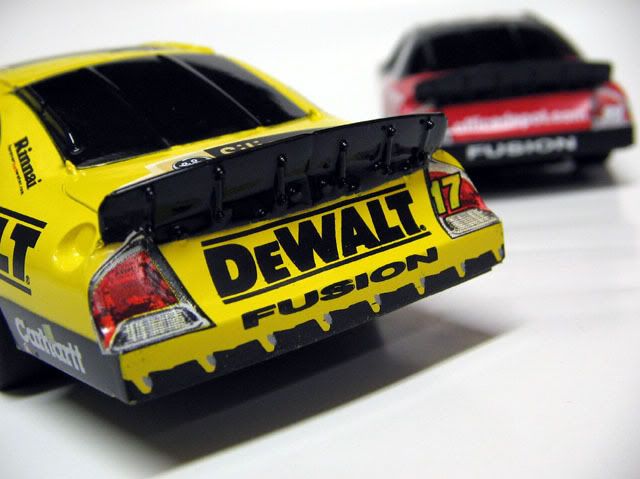 One detail that does surprise me a bit was that the cars appear to have no clear coating. The paint is pretty well done overall, but there are some areas of thin paint, but this might be a bit too nitpicky...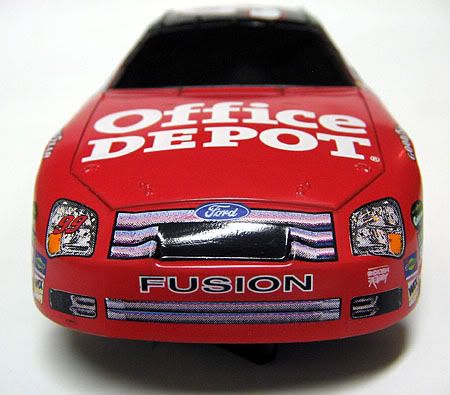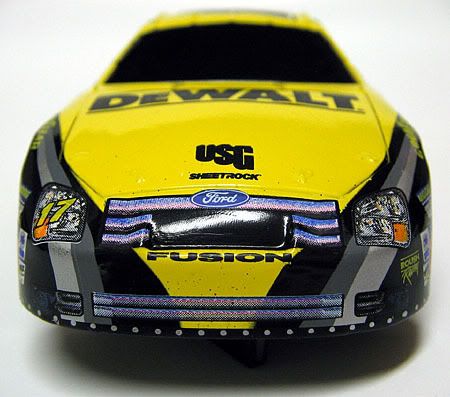 No motor pod on these cars. The tires are tucked under the car and seem to be nice and round...but then that was just a "roll back and forth test" but some slot cars don't even pass that test.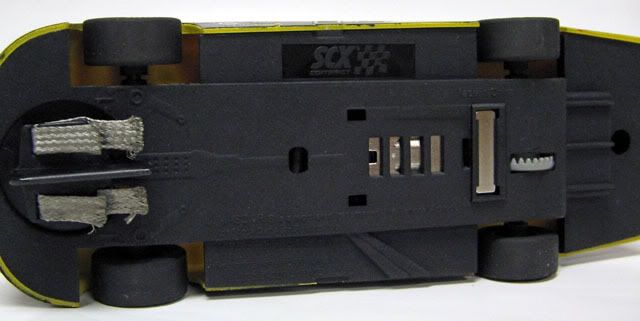 The gears on these cars mesh very, very well. And I'm guessing that because the little motor doesn't have the usual SCX strong internal magnets, the mesh feels smoother than the 1/32 cars. I must say the feel of the finish on the parts of these cars is impressive... and frankly I'm a bit surprised they feel as good as they do. When you hear that a company is going to make a completely new line of cars, and especially when you hear words like "affordable" you begin to wonder exactly how nice they will be. It seems SCX has really exceeded my expectations of what they would produce.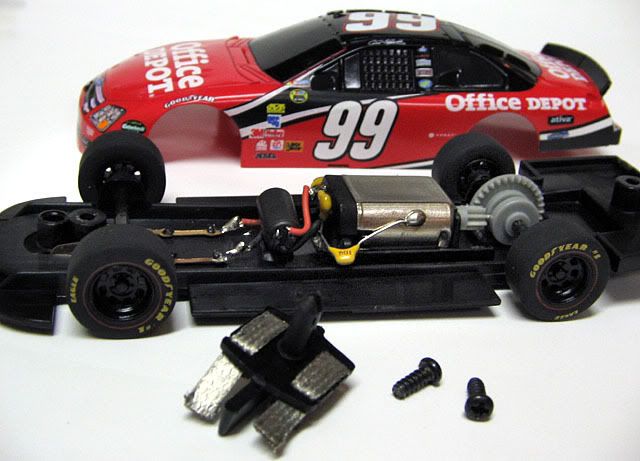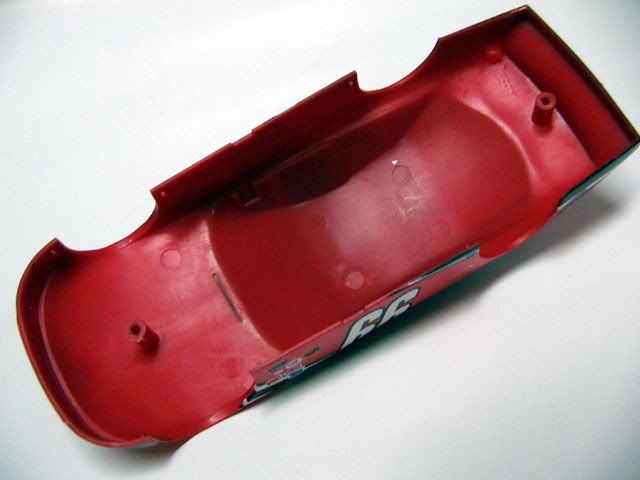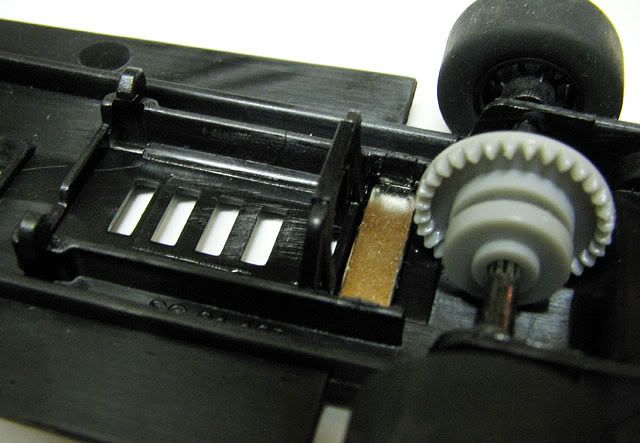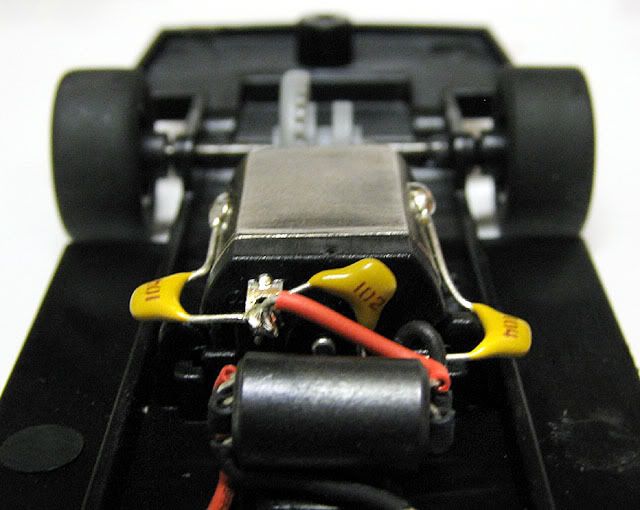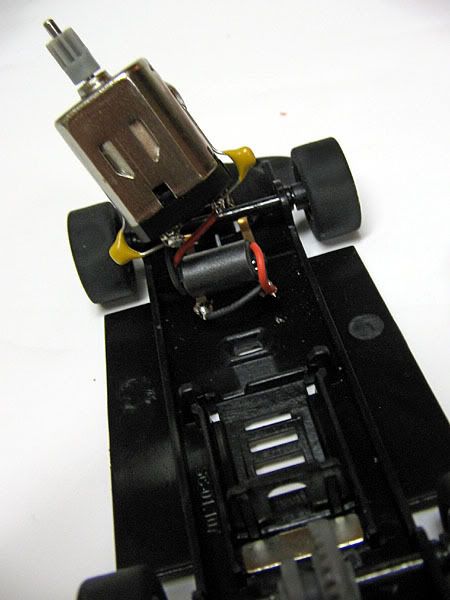 The tires and printing on the tires is a highlight. The tires feel really sticky and the printing (especially for the size) is great.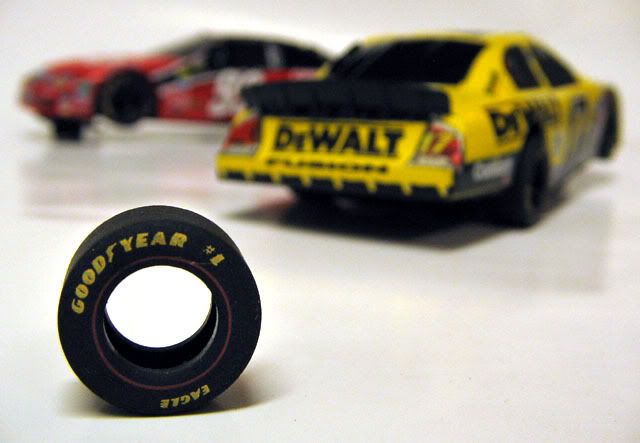 If there is one sort of "head scratcher" to me it's why SCX didn't release these cars in a set. The F1's looked great (there were 2 F1 sets at the Target for sale) and I'm sure they will sell well, the Tuners are ok too(there were 4 Tuner sets in stock), but clearly Nascars in a set would be the set would be the killer package.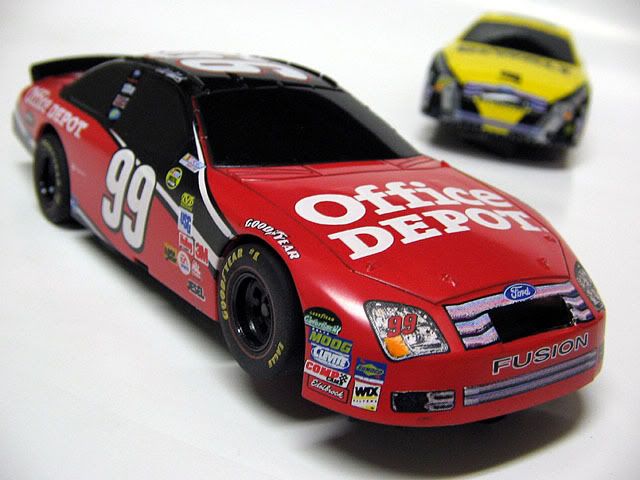 All in all SCX has really jumped to the head of the line and given moms and dads a great option to buying yet another video game system for their kids this holiday season.
Nascar