A prototype of the new Desert Slot chassis "Desert P086 Oasis".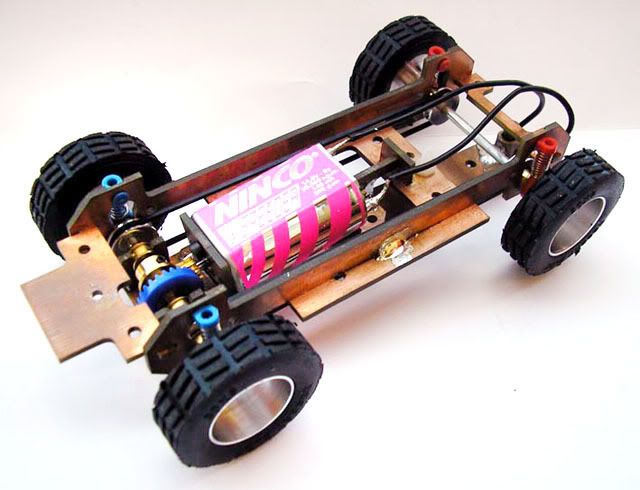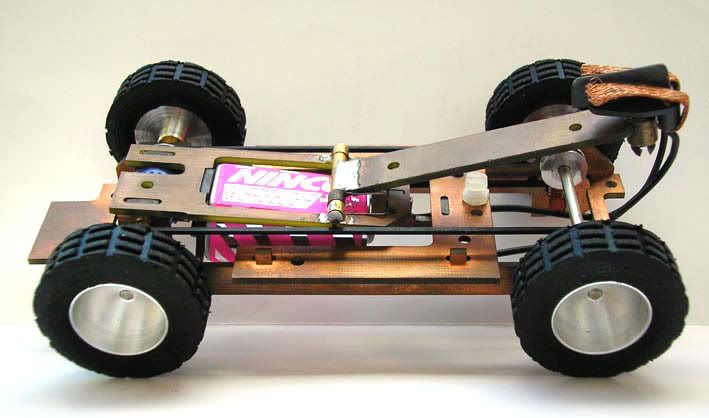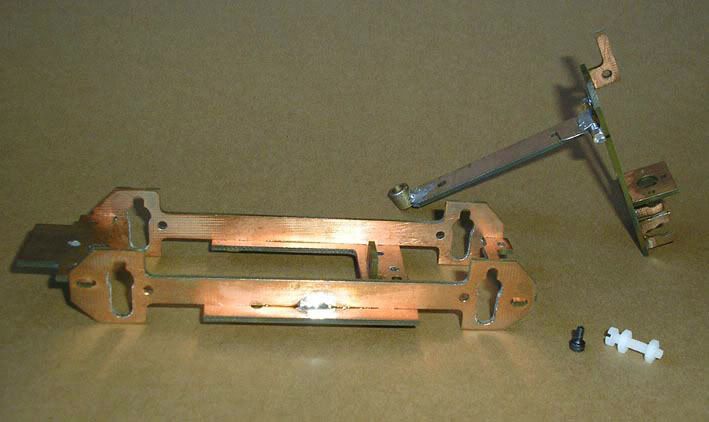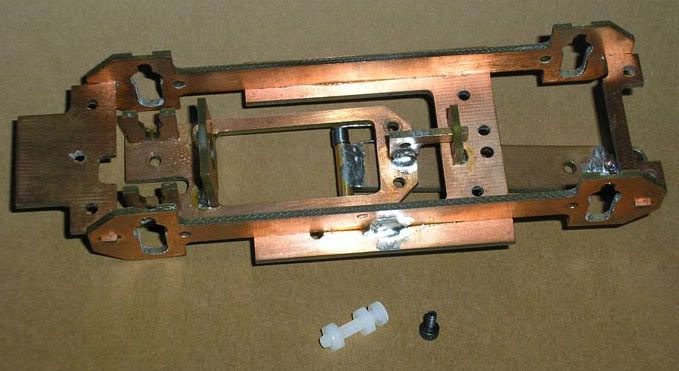 From
Raid Slot World's David Airob
:
Os presentamos la próxima novedad de la firma Desert Slot, el chasis "Desert Oasis P086" .
Realizado en fibra de placa electrónica de 1,5mm. de espesor soldada durante el montaje, ofrece una máxima robustez para afrontar fuertes impactos o caídas. Está preparado para montar un motor de caja larga con transmisión en el eje trasero y tracción 4x4 mediante poleas. Dispone de un brazo basculante con una longitud suficiente para superar fuertes desniveles u obstáculos elevados sin ningún tipo de problemas. Su peso es de 20 gr. y su distancia entre ejes es de 86mm. Esta primera referencia está preparada para ser acoplada directamente a un Volskwagen Touareg de Ninco sin necesidad de acoplar o añadir ningún tetón a la carrocería. Junto al chasis se suministran los tornillos de fijación del motor y tope de guía. El precio es de 80 Euros más gastos de envío. Si queremos adquirirlo junto a la carrocería del Touareg Test Car del que se harán tan solo 50 unidades deberemos desembolsar 180 Euros.
Para reservas o consultas podéis escribir al siguiente mail: desertslot@gmail.com
Así mismo os mostramos las imágenes del chasis que montará el Pegaso Troner "Mas Slot".Otra novedad que próximamente estará a la venta son los neumáticos para camión 30x9 mm. en blisters de cuatro unidades y llantas de 20,4x9mm. en bolsas de dos unidades.
A translation of David's text from Bablefish:
The Desert Slot chassis "Desert P086 Oasis". Made in fiber of electronic plate of 1,5mm. of thickness welded during the assembly, it offers a maximum robustness to confront impacts or falls. It is prepared to mount a long can with transmission in the back axis and traction 4x4 by means of pulleys. It has a tilted arm with a length sufficient to surpass forts unevennesses or obstacles elevated without no kind of problems. Its weight is of 20 gr.. and its wheelbase is of 86mm.
This first reference is prepared directly to be connected to a Volkswagen Touareg from Ninco with no need to connect or to add no projection to the body. Next to the chassis to the motor screws of fixation of and top of guide are provided. The price is of 80 Euros more expenses of shipment. For preorder or information you can write to the following mail: desertslot@gmail.com Also we showed the images to you of the chassis that will mount the Pegaso Troner.