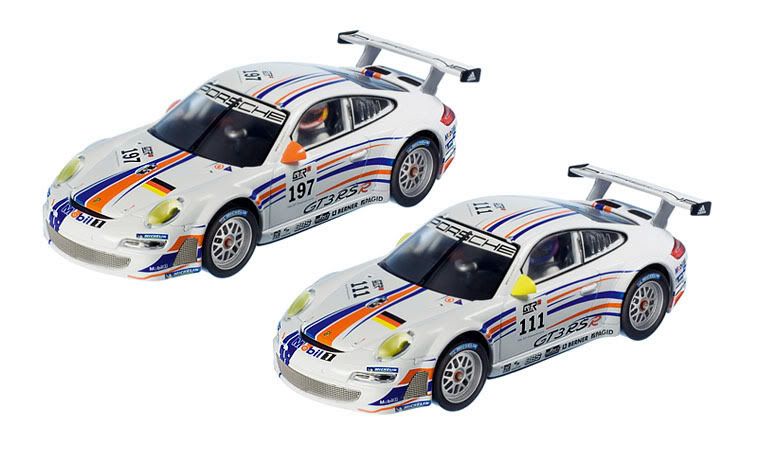 Look what is posted on Porsche Germany's site...a complete set including two models Porsche 911 GT3 RSR with different running decorations. Vehicles with front and tail lighting. In 1:32, the track length is 6.3 m.
A link to the set.
I've gotten confirmation that these cars will only be available in the set which will only be sold at Porsche dealers in Germany! ....so now the question is, who in Germany
will help an American slot brother out?

Photos used from the Porsche Germany site.
----------------
I was looking around the Carrera website today and found some interesting things. There's a pretty good interactive
flash presentation on the site that shows a Carrera Exclusiv tuning demonstration, look at it at this link.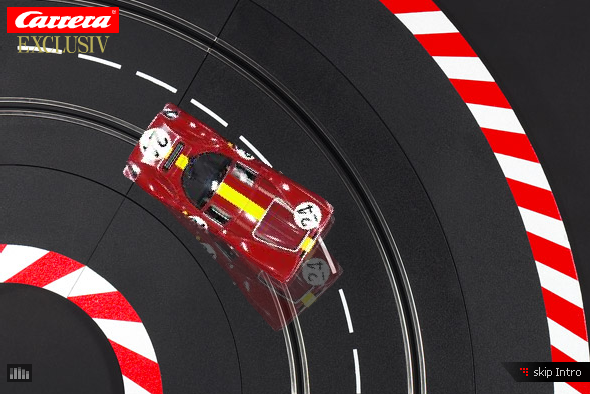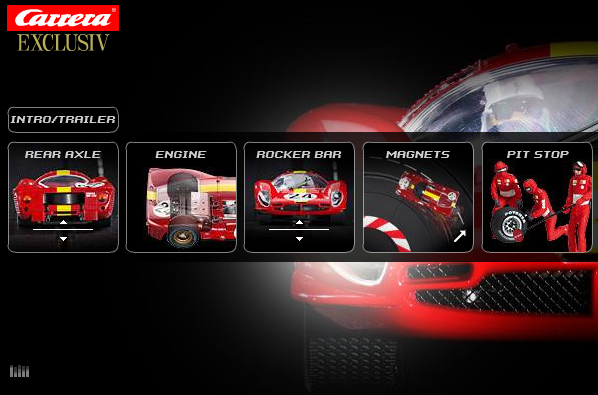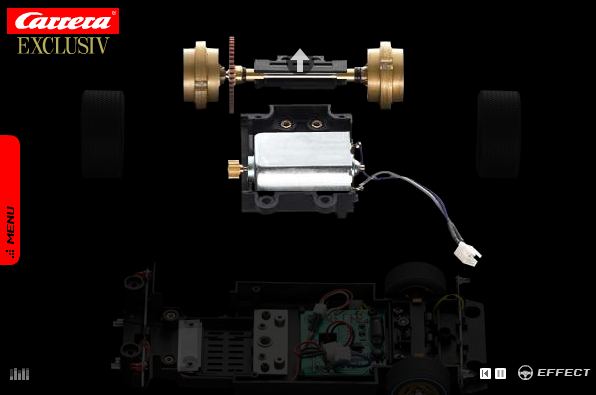 -------------------
And...
This was the Flying Lizard MS Porsche shown a while ago....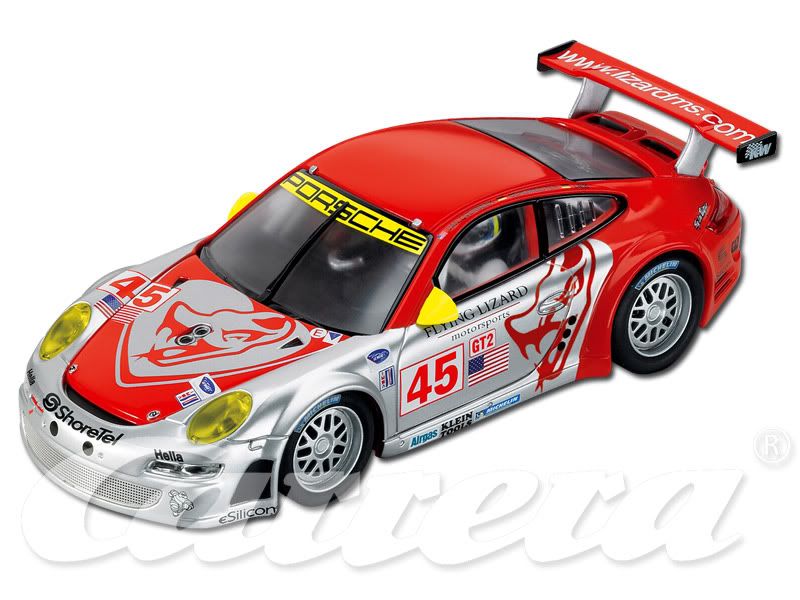 ...and now here's the photo shown on the Carrera site...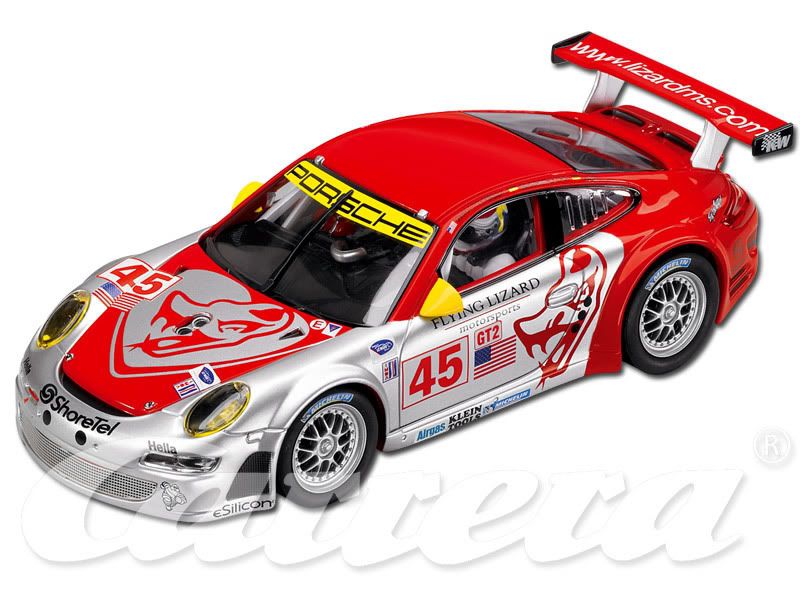 I know this is a detail that most won't care about but the IMSA and ALMS logos on the hood should be switched. The IMSA logo should be on top. These are the liveries from the Sebring race, since then the ShoreTel logo above the bumper, has moved to the front of the bumper.
Image used with permission from Flying Lizard Motorsports from the Sebring ALMS race 2007.
Tafel Racing then...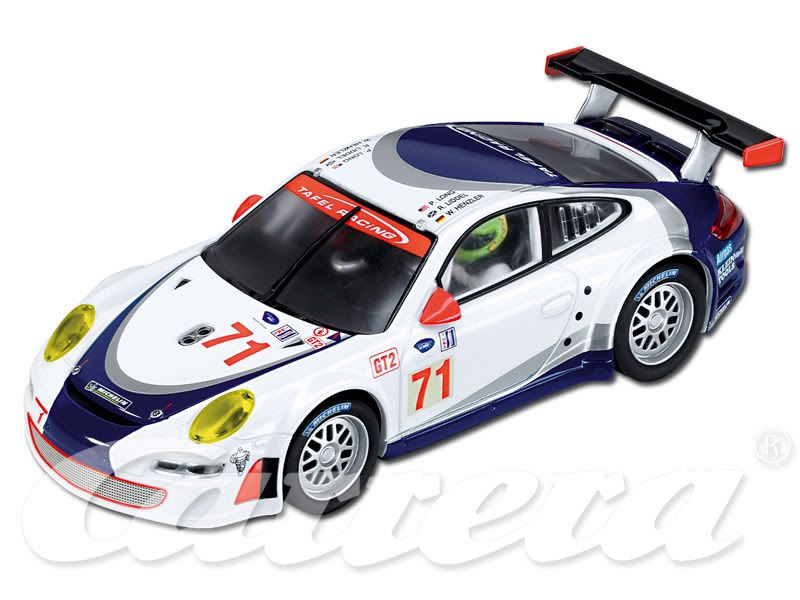 ...and now...