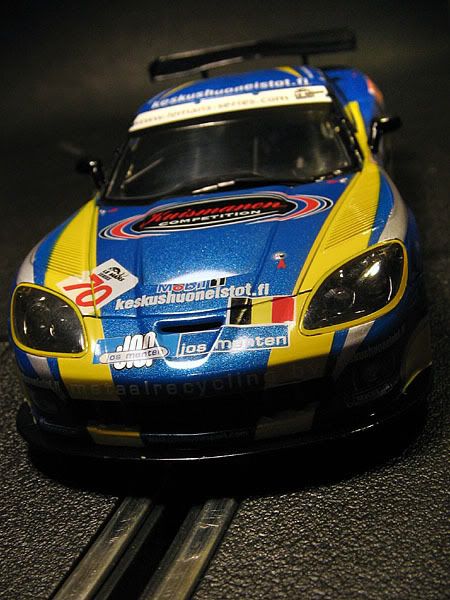 Carrera has recently released a new livery of the Corvette C6.R. Recent releases of the iconic Corvette have been pretty much the yellow American LeMans series car, this time Carrera has chosen to release a LeMans Series livery from 2006.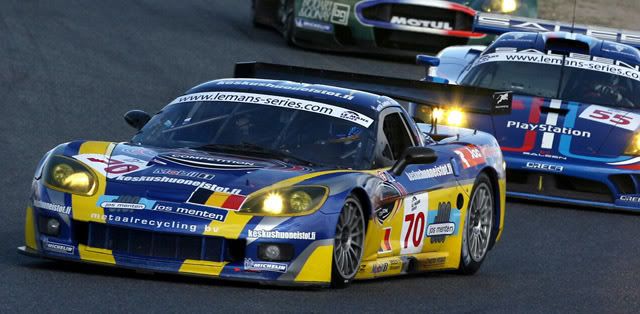 Photo used with permission of the LeMans Series, no reuse.
Carrera has really done a good job reproducing the car's complicated livery design.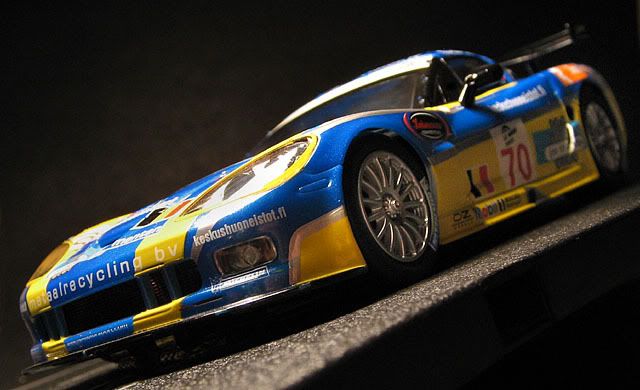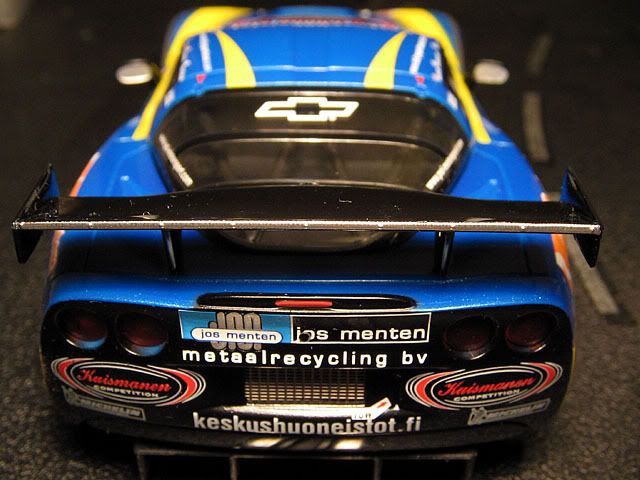 The running gear on this car as well as the chassis design remain the same from the first releases of the Corvette. The same pair of magnets are in place under the car.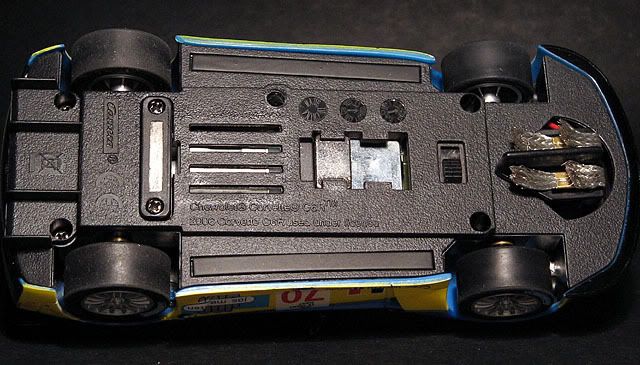 As we look inside however we find the new E500 motor... a "new" motor which still hasn't been confirmed by Carrera. By that I mean it doesn't appear anywhere on the website nor has it been addressed on any message board as being a new motor. Recently Slot Car News has tested the motor and found it to be identical in rpm to the "old" E200.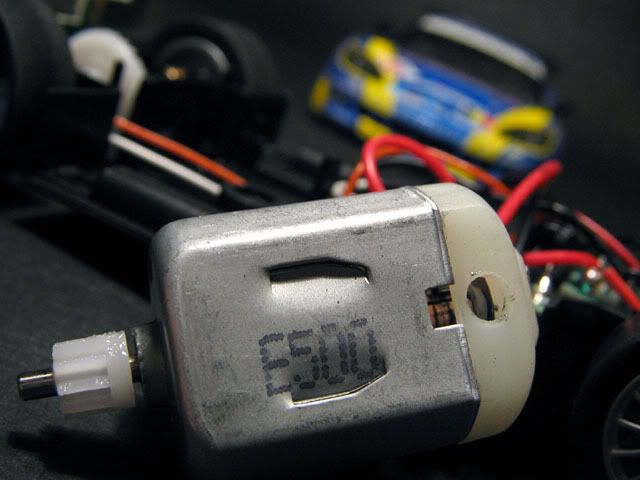 On the track the car is very fast. With a 50 lap testing run I got a lap time of 2.4 seconds around my Carrera testing track. Which is a time that surpasses a Scalextric Trans Am Jaguar that I've used as a benchmark (with a 2.6 fastest lap time).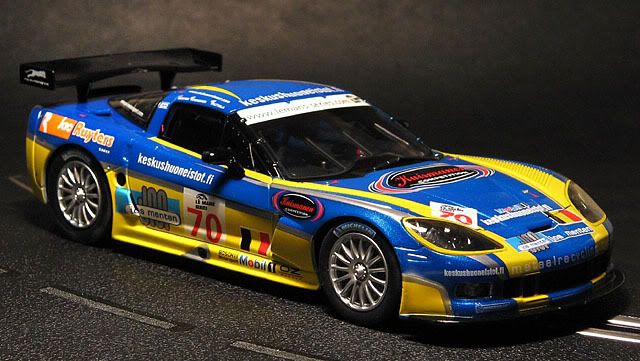 The car feels very nailed down with the magnets in the stock positions and the stock tires in place. It's very easy to push the 'Vette very fast, very quickly. It doesn't take long at all, maybe 5 laps, to get the hang of the handling of the car. Basically there aren't any negative surprises when you push the car. It feels quite balanced and easy to drive... recommended for the hobbyist as well as the newbie...
DaveK